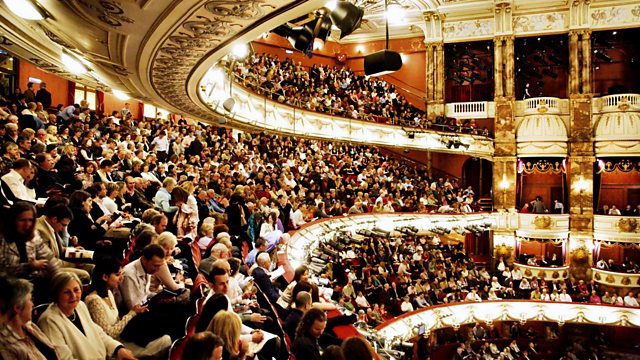 Puccini's Manon Lescaut
Puccini's Manon Lescaut
The young Puccini's first great success, Manon Lescaut is a drama of a free-spirited beauty whose equal need for love and luxury causes her downfall.
Finnish soprano Karita Mattila sings the title role for the first time at the Met in a score full of youthful and erotic passion. Marcello Giordani plays Manon's young lover des Grieux and the Met's Music Director James Levine conducts. The programme also includes backstage interviews with some of the artists.
Presented from New York by Margaret Juntwait.
Manon Lescaut ...... Karita Mattila (soprano)
des Grieux ...... Marcello Giordani (tenor)
Lescaut ...... Dwayne Croft (baritone)
Geronte de Ravoir ...... Dale Travis (baritone)
Musician ...... Tamara Mumford (mezzo-soprano)
Edmondo ...... Sean Panikkar (tenor)
Dancing Master ...... Bernard Fitch (tenor)
Lamplighter ...... Tony Stevenson (tenor)
Innkeeper ...... Paul Plishka (bass)
Sergeant ...... James Courtney (bass)
Captain ...... Richard Bernstein (bass)
Orchestra and Chorus of New York Metropolitan Opera
James Levine (conductor).
Last on