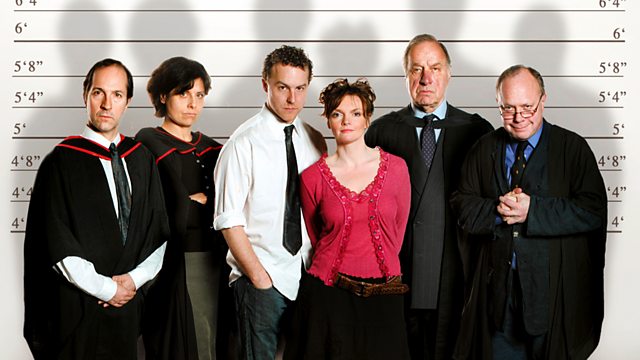 Another mysterious death makes Health and Safety executive Simon consider the relevance of cruets.
Mark Tavener's comedy thriller stars Geoffrey Palmer as Gilbert, Samuel West as Simon and Rebecca Front as Patricia.
Following the death of one of its most prominent Dons, celebrity TV historian Peter Devanti - everyone at a Cambridge College gathers to attend the funeral. Simon, an ex-student and now disillusioned health and safety officer, wonders whether his death was not as straightforward as it at first appeared.
Script Editor: Paul Schlesinger
Producer: Dawn Ellis
First broadcast on BBC Radio 4 in February 2005.
Last on