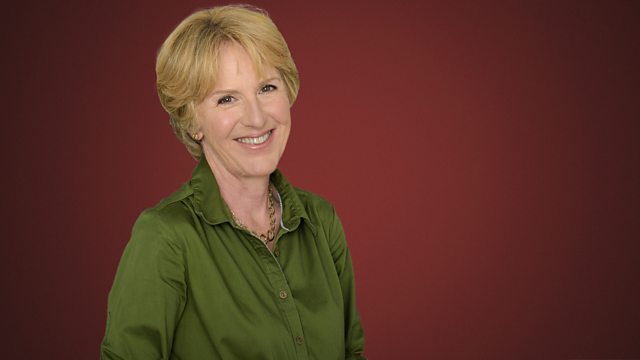 Through the Night
With John Shea.
5.00am
Bach, Johann Sebastian (1685-1750): Prelude and Fugue, BWV 846 (The Well-Tempered Clavier)Christophe Bossert (organ)
5.04am
Bach, arr. Gounod (1818-1893): Meditation sur la premiere prelude de Bach
Kyung-Ok Park (cello)
Myung-Ja Kwun (harp)
5.10am
Rimsky-Korsakov, Nikolai (1844-1908): Capriccio espagnole
Stavanger Symphony Orchestra
Alexander Dmitriev (conductor)
5.26am
Merula, Tarquinio (c.1595-1665): Capriccio cromatico in G for keyboard
Rinaldo Alessandrini (harpsichord)
5.30am
Avison, Charles (1709-1770): Concerto grosso No 2 in G
Tafelmusik Baroque Orchestra
Jeanne Lamon (director)
5.44am
Sibelius, Jean (1865-1957): Rakastava, Op 14
CBC Vancouver Orchestra
Mario Bernardi (conductor)
5.56am
Schubert, Franz (1797-1828): Overture (Des Teufels Lustschloss)
Polish National Radio Symphony Orchestra in Katowice
Miroslaw Blaszczyk (conductor)
6.06am
Liszt, Franz (1811-1886), transcr. Lhevinne, Josef (1874-1944): Reminiscences on Meyerbeer's Robert le diable
Josef Lhevinne (piano)
6.17am
Bruch, Max (1838-1920): Fantasy for violin and orchestra with harp, Op 46
James Ehnes (violin)
Orchestre Symphonique de Montreal
Mario Bernardi (conductor)
6.48am
Mozart, Wolfgang Amadeus (1756-1791): Symphony No 23 in D, K181
Slovenian Radio and Television Symphony Orchestra
Marko Munih (conductor).
Last on