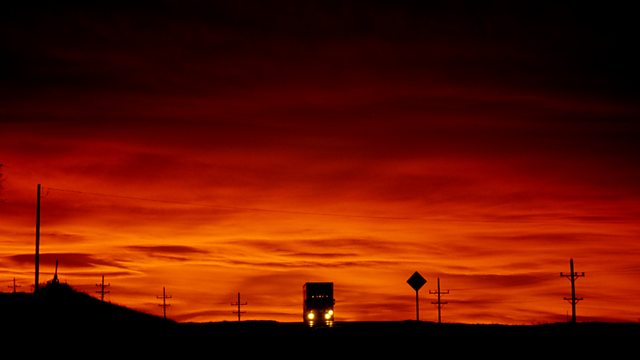 07/02/2008
With John Shea.
1.00am
Schoenberg, Arnold (1874-1951): Erhebung; Schenk mir deinen goldenen Kamm; Erwartung; Waldsonne (4 lieder, Op 2)
1.15am
Mahler, Gustav (1860-1911): Ich ging mit lust durch einen grunen Wald
1.20am
Strauss, Richard (1864-1949): Das Rosenband, Op 36 No 1; Gluckes genug, Op 37 No 1; Standchen, Op 17 No 2; Ein Obdach gegen Sturm und Regen, Op 46 No 1; Morgen, Op 27 No 4; In goldener Fulle, Op 49 No 2
1.38am
Wolf, Hugo (1860-1903): 8 songs for voice and piano (Morike-Lieder)
Arleen Auger (soprano)
Irwin Gage (piano)
2.05am
Mahler, Gustav (1860-1911): Symphony No 7
BBC Scottish Symphony Orchestra
Ilan Volkov (conductor)
3.21am
Reinecke, Carl (1824-1910): Trio in A minor, Op 188
Jaap Prinsen (horn)
Maarten Karres (oboe)
Ariane Veelo-Karres (piano)
3.45am
Ugolini, Vincenzo (c.1580-1638): 3 Motets
Lars Baunkilde (violone)
Soren Christian Vestergaard (organ)
Copenhagen Cornetts and Sackbutts
Danish National Radio Chorus
Bo Holten (conductor)
4.01am
Pacius, Frederik (1809-1891): Overture for Large Orchestra
Finnish Radio Symphony Orchestra
Kari Tikka (conductor)
4.07am
Parac, Ivo (1890-1954): Andante amoroso
Zagreb Quartet
4.14am
Handel, George Frideric (1685-1759): Concerto grosso No 7, Op 6
Norwegian Chamber Orchestra
Terje Tonnesen (conductor)
4.28am
Elsner, Josef (1769-1854): Polonaise in D minor
Urszula Bartkiewicz (harpsichord)
4.33am
Chopin, Fryderyk (1810-1849): Andante spianato; Grande polonaise brillante
Ludmil Angelov (piano)
Bulgarian National Radio Symphony Orchestra
Milen Nachev (conductor)
4.47am
Traditional, arr. Yepes (1927-1997): Romanza
Stepan Rak (guitar)
4.54am
Nielsen, Carl (1865-1931): Overture (Maskerade)
Bergen Philharmonic Orchestra
Leif Segerstam (conductor).
Last on