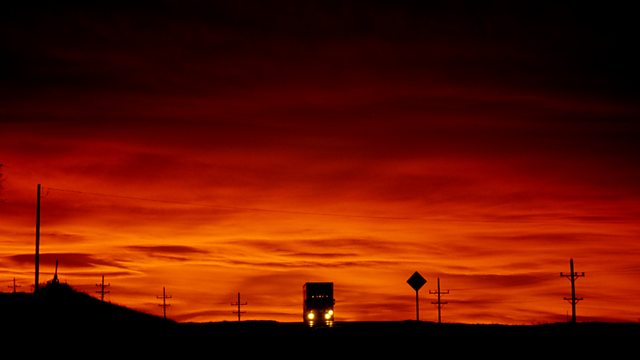 Through the Night
With John Shea.
5.00am
Bach: Prelude and Fuga in C, BWV 870
Rudolfas Budginas (piano)
5.04am
Mozart, Wolfgang Amadeus (1756-1791): Die holle Rache (Die Zauberflote)
Jouko Harjanne (trumpet)
Norwegian Radio Orchestra
Ari Rasilainen (conductor)
5.08am
Haydn, Joseph (1732-1809): Keyboard Sonata in C sharp minor, H XVI 36
Andreas Staier (fortepiano)
5.22am
Glinka, Mikhail Ivanovich (1804-1857): Memories of a Summer Night in Madrid
Slovak Radio Symphony Orchestra
Oliver Dohnanyi (conductor)
5.33am
Chopin, Fryderyk (1810-1849), arr. Paganini: Nocturne in D, Op 9 No 2
Vilmos Szabadi (violin)
Marta Gulyas (piano)
Nocturne in G minor, Op 15 No 3
Arthur Schnabel (piano)
5.42am
Glazunov, Alexander Konstantinovich (1865-1936): Lyric Poem, Op 12
West Australian Symphony Orchestra
Vladimir Verbitsky (conductor)
5.53am
Beethoven, Ludwig van (1770-1827): Trio in G, Op 1 No 2
Grieg Trio
6.24am
Schubert, Franz (1797-1828): Ganymed, D544; Des Madchens Klage, D191; Sehnsucht, D636
Christoph Pregardien (tenor)
Andreas Staier (fortepiano)
6.36am
Dohnanyi, Erno (1877-1960): Ruralia Hungarica, Op 32b
Hungarian Radio Orchestra
Andras Korodi (conductor).
Last on