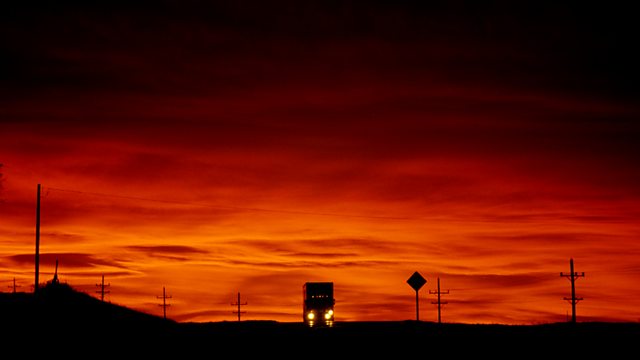 Through the Night
With John Shea.
5.00am
Berlioz, Hector (1803-1869): La damnation de Faust, Op 24 (excerpts)
Royal Concertgebouw Orchestra
Willem Mengelberg (conductor)
5.12am
Schafer, Dirk (1873-1931): Adagio patetico (Piano Quintet, Op 5)
Jacob Bogaart (piano)
Orpheus String Quartet
5.22am
Telemann, Georg Philipp (1681-1767): Concerto in E minor
La Stagione Frankfurt
5.36am
Debussy, Claude (1862-1918): Chansons de Bilitis
Jard van Nes (mezzo-soprano)
Gerard van Blerk (piano)
5.46am
Bartok, Bela (1881-1945) arr. Willner: Romanian Folk Dances, Sz 56
I Cameristi Italiani
5.53am
Sibelius, Jean (1865-1957): En Saga (1892)
Finnish Radio Symphony Orchestra
Jukka-Pekka Saraste (conductor)
6.15am
Escher, Rudolf (1912-1980): Ciel, air et vents
Netherlands Chamber Choir
Ed Spanjaard (conductor)
6.27am
Schubert, Franz (1797-1828): 4 Impromptus, Op 142
Alfred Brendel (piano).
Last on