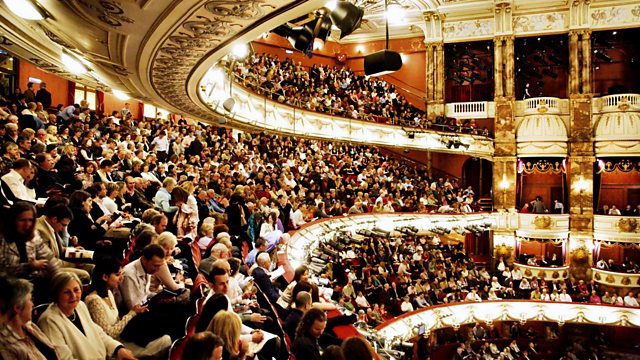 Wagner's Die Walkure
Wagner's Die Walkure
Lisa Gasteen, Deborah Voigt and Clifton Forbis head the cast in a live performance from New York Metropolitan Opera of part two of Wagner's epic Ring Cycle.
Siegmund and Sieglinde are brother and sister – but by the time they discover this, they have already fallen in love. Their father Wotan, the arrogant leader of the Gods, is forced to disown them by his wife Fricka, but Wotan's daughter Brunnhilde defies him and helps the lovers.
Presented from New York by Margaret Juntwait.
Brunnhilde ...... Lisa Gasteen (soprano)
Sieglinde ...... Deborah Voigt (soprano)
Fricka ...... Michelle DeYoung (mezzo-soprano)
Siegmund ...... Clifton Forbis (tenor)
Wotan ...... James Morris (bass)
Hunding, Sieglinde's husband ...... Mikhail Petrenko (bass)
Helmwige ...... Claudia Waite (soprano)
Gerhilde ...... Kellie Cae Hogan (soprano)
Ortlinde ...... Wendy Bryn Harmer (soprano)
Siegrune ...... Leann Sandel-Pantaleo (mezzo-soprano)
Waltraute ...... Laura Wlasak Nolen (mezzo-soprano)
Grimgerde ...... Edyta Kulczak (mezzo-soprano)
Rossweisse ...... Mary Phillips (mezzo-soprano)
Schwertleite ...... Jane Bunnell (mezzo-soprano)
Chorus and Orchestra of the New York Metropolitan Opera
Lorin Maazel (conductor).
Last on