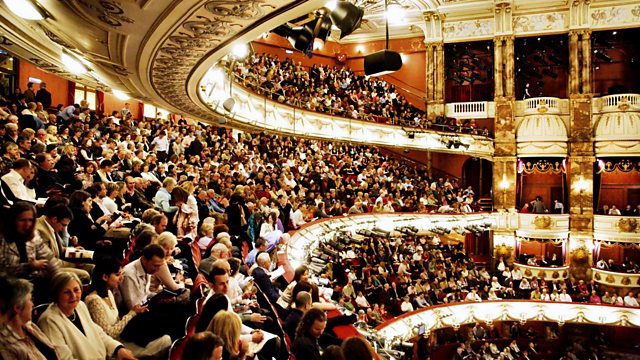 Rossini's Il Barbiere di Siviglia
Rossini's Il Barbiere di Siviglia
Considered the most popular comic opera of all time, Rossini's opera features the composer at his most exhilarating. Figaro helps Count Almaviva win the hand of the lovely Rosina. But first the Count and his trusty barber must stop her guardian, Doctor Bartolo, from marrying her himself.
Rosina ...... Elina Garanca (mezzo-soprano)
Count Almaviva ...... Jose Manuel Zapata (tenor)
Figaro ...... Franco Vassallo (baritone)
Dr Bartolo ...... Bruno Pratico (bass-baritone)
Don Basilio ...... Peter Rose (bass)
Berta ...... Jennifer Check (soprano)
Sergeant ...... Mark Schowalter (tenor)
Fiorello ...... John Moore (baritone)
Ambrogio ...... Rob Besserer (bass)
Chorus and Orchestra of New York Metropolitan Opera
Frederic Chaslin (conductor).
Last on