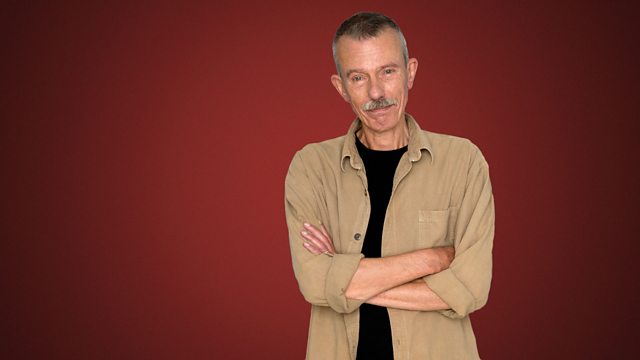 Through the Night
With Jonathan Swain.
5.00am
Castello, Dario (first half of c.17th): Sonata IV for two violins and continuo (Venice 1629)
Il Giardino Armonico
5.08am
Mendelssohn, Felix (1809-1847): Hora est (antiphon and responsorium)
Denis Comtet (organ)
Radio France Chorus
Donald Palumbo (conductor)
5.17am
Kodaly, Zoltan (1882-1967): Sonatina for cello and piano
Laszlo Mezo (cello)
Lorant Szucs (piano)
5.27am
Strauss, Richard (1864-1949), arr. Franz Hasenohrl: Till Eulenspiegel – einmal anders!
Festival Ensemble of the Festival of the Sound
James Campbell (conductor)
5.36am
Verdi, Giuseppe (1813-1901): Ecco l'orrido campo... Ma dall'arido (Un ballo in maschera, Act 2)
Galina Savova (soprano)
Netherlands Radio Symphony Orchestra
Antoni Ros-Marba (conductor)
5.46am
Bach, Carl Philipp Emanuel (1714-1788): Sonata in D minor, Wq 62 No 15
Gonny van der Maten (organ)
5.53am
Sweelinck, Jan Pieterszoon (1562-1621): Psalm 99
Netherlands Chamber Choir
Peter Phillips (conductor)
5.57am
Dvorak, Antonin (1841-1904): Overture (The King and the Charcoal Burner)
Slovak Radio Symphony Orchestra
Stefan Robl (conductor)
6.06am
Monteverdi, Claudio (1567-1643): Vespro della Beata Vergine
Elisabetta Tiso, Monica Piccinini, Lia Serafini (sopranos)
Carlos Mena (countertenor)
Lambert Climent, Lluis Vilamajo, Francesc Garrigosa (tenors)
Furio Zanasi (baritone)
Antonio Abete, Daniele Carnovich (basses)
La Capella Reial de Catalunya
Hesperion XXI
Jordi Savall (conductor)
6.25am
Mozart, Wolfgang Amadeus (1756-1791): Symphony No 36 in C, K 425 (Linz)
Bergen Philharmonic Orchestra
Bertrand de Billy (conductor).
Last on