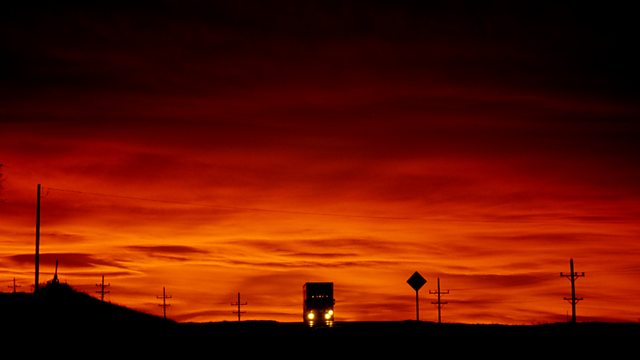 26/01/2008
With Jonathan Swain.
1.01am
Grieg, Edvard (1843-1907): Symphonic Dance No 2, Op 64
1.08am
Halvorsen, Johan (1864-1935): Norwegian Rhapsody No 1
Norwegian Radio Orchestra
Ingar Bergby (conductor)
1.20am
Debussy, Claude (1862-1918): Images for Orchestra
Norwegian Radio Orchestra
Ion Marin (conductor)
1.57am
Beethoven, Ludwig van (1770-1827): Quartet for strings in C sharp minor, Op 131
Paizo Quartet
2.38am
Schubert, Franz (1797-1828): Piano Sonata in B flat, D 960
Naum Grubert (piano)
3.20am
Mozart, Wolfgang Amadeus (1756-1791), compl. Sussmayr: Requiem in D minor, K626
Elizabeth Poole (soprano)
Lynette Alcantara (mezzo-soprano)
Andrew Murgatroyd (tenor)
Edward Price (bass)
BBC Singers
BBC Concert Orchestra
Stephen Cleobury (conductor)
4.07am
Dvorak, Antonin (1841-1904): Slavonic Dance No 10 in E minor, Op 72
BBC Concert Orchestra
Barry Wordsworth (conductor)
4.12am
Prokofiev, Sergei (1891-1953): Nocturne, Op 43 No 2
Roger Woodward (piano)
4.17am
Berlioz, Hector (1803-1869): Le carnaval romain, Op 9
Oslo Philharmonic Orchestra
Jukka-Pekka Saraste (conductor)
4.27am
Bach, Johann Christian (1735-1782): Quintet in F for flute, oboe, violin, viola and continuo, Op 11 No 3
Les Adieux
4.37am
Poulenc, Francis (1899-1963), orch. Lennox Berkeley: Flute Sonata (1956)
Emmanuel Pahud (flute)
Suisse Romande Orchestra
Enrique Garcia Asensio (conductor)
4.50am
Verdi, Giuseppe (1813-1901): Overture (The Sicilian Vespers)
Orchestre du Conservatoire de musique du Quebec
Raffi Armenian (conductor).
Last on