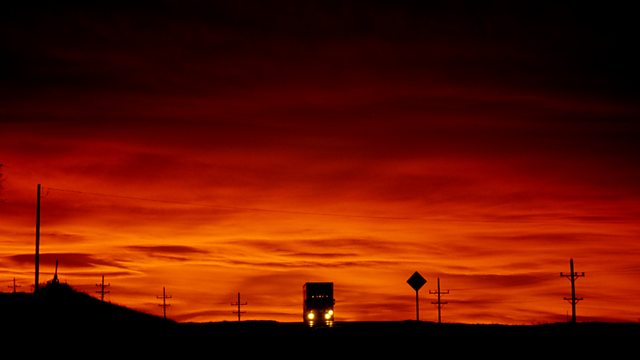 Through the Night
With Jonathan Swain.
5.00am
Durante, Francesco (1684-1755)
Concerto per quartetto No 6 in A for strings
Concerto Koln
5.10am
Beethoven, Ludwig van (1770-1827)
Coriolan Overture
New Zealand Symphony Orchestra
Mark Taddei (conductor)
5.19am
Haydn, Joseph (1732-1809)
Divertimento in C, Hob IV No 1 (London Trio No 1)
Carol Wincenc (flute)
Philip Setzer (violin)
Carter Brey (cello)
5.28am
Moniuszko, Stanislaw (1819-1872)
Polonaise (The Countess) (1859)
Polish Radio Symphony Orchestra
Mieczyslaw Nowakowski (conductor)
5.33am
Lutoslawski, Witold (1913-1994)
Dance preludes for clarinet and piano
Joaquin Valdepenas (clarinet)
Patricia Parr (piano)
5.43am
Barber, Samuel (1910-1981)
Adagio for Strings, Op 11
Netherlands Radio Symphony Orchestra
Richard Dufallo (conductor)
5.53am
Durufle, Maurice (1902-1986)
Requiem, Op 9
BBC Singers
David Goode (organ)
Stephen Cleobury (conductor)
6.35am
Fritz, Gaspard (1716-1783)
Violin Sonata, Op 2 No 4
Sibylle Tschopp (violin)
Isabel Tschopp (piano)
6.47am
Hidas, Frigyes (b. 1928)
Adagio for orchestra
Hungarian Radio Orchestra
Gyorgy Lehel (conductor).
Last on