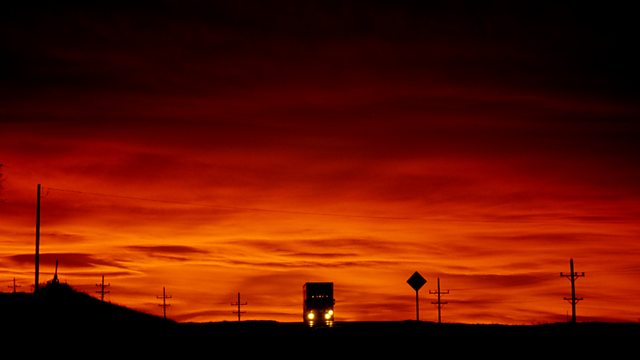 Through the Night
With Jonathan Swain.
5.00am
Scarlatti, Alessandro (1660-1725)
Sinfonia amore, pace e providenza
Stavanger Symphony Orchestra
Fabio Biondi (conductor)
5.03am
Popper, David (1843-1913)
Hungarian Fantasy, Op 68
Shauna Rolston (cello)
Calgary Philharmonic Orchestra
Mario Bernardi (conductor)
5.12am
Kodaly, Zoltan (1882-1967)
A song about King Stephen
Hungarian Radio Chorus
Peter Erdei (conductor)
5.17am
Faure, Gabriel (1845-1924)
Nocturne No 6 in D flat, Op 63
Jean-Yves Thibaudet (piano)
5.27am
Ravel, Maurice (1875-1937)
Chansons madecasses
Catherine Robbin (mezzo)
Nora Shulman (flute)
Thomas Wiebe (cello)
Andre Laplante (piano)
5.40am
Handel, Georg Frideric (1685-1759) ed. Dart
Sonata in B flat, HWV 357
Louise Pellerin (oboe)
Dom Andre Laberge (organ)
5.46am
Brahms, Johannes (1833-1897)
Violin Sonata No 2 in A
Valdis Zarins (violin)
Ieva Zarina (piano)
6.06am
Scarlatti, Domenico (1685-1757)
Sonata in G, K 104 (Allegro)
Virginia Black (harpsichord)
6.12am
Haydn, Joseph (1732-1809)
Symphony No 104 in D, H 1 104 (London)
Bergen Philharmonic Orchestra
Philippe Entremont (Conductor)
6.39am
Leclair, Jean-Marie (1697-1764)
Violin Concerto in D, Op 10 No 3
Simon Standage (violin)
Il Tempo
6.54am
Bacewicz, Grazyna (1909-1969)
Krakowiak for orchestra
Polish Radio Symphony Orchestra
Jan Krenz (conductor).
Last on