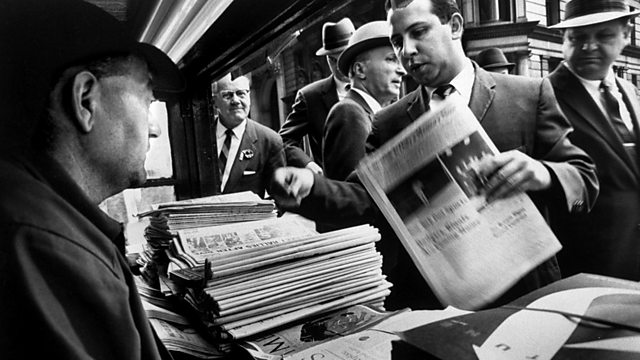 The Glasgow Herald, January 4, 1936.
Peter Snow presents a history series in which the stories are provided by archive newspapers.
Charles Lindbergh arrives in the UK, searching for peace and quiet in the aftermath of the murder of his son. Two Cape of Good Hope stamps incorrectly coloured fetch an unheard-of sum at an auction. In Australia, a campaigning society has petitioned federal Prime Minister Joseph Lyons concerning the appalling treatment of aboriginal peoples in police custody.
Last on