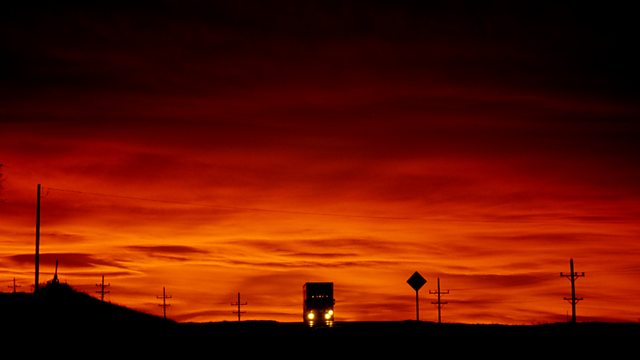 Through the Night
With Jonathan Swain.
5.00am
Rossini: The silken ladder – overture
BBC National Orchestra of Wales
James Clark (conductor)
5.06am
Vivaldi: Concerto in D, RV 234 (Inquietudine)
Giuliano Carmignola (violin)
Sonatori de la Gioiosa Marca
5.12am
Sibelius: Romance in D flat, Op 24, No 9
Liisa Pohjola (piano)
5.17am
Verdi: Pater Noster
Radio France Chorus
Donald Palumbo (conductor)
5.26am
Wanski: Symphony in G on themes from the opera Kmiotek
Polish Radio Symphony Orchestra
Andrzej Mysinski (conductor)
5.42am
Ravel: Deux melodies hebraiques
Catherine Robbin (mezzo)
Andre Laplante (piano)
5.40am
Schumann, arr. Liszt: Widmung
Janina Fialkowska (piano)
5.53am
Chopin: Scherzo in B flat minor, Op 31
Alex Slobodyanik (piano)
6.04am
Schubert: Piano Quintet in A, D667 (Trout)
Elisabeth Leonskaja (piano)
Alban Berg Quartet
6.42am
Ireland: A Downland Suite
Hannaford Street Silver Band
Bramwell Tovey (conductor).
Last on