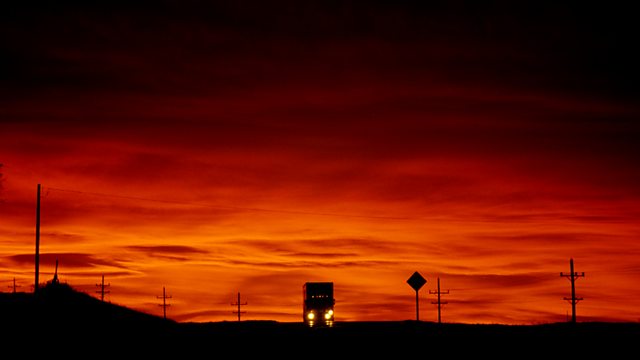 Through the Night
With Jonathan Swain.
5.00am
Elsner, Jozef Antoni Franciszek: Overture (The Echo in the Wood)
Polish Radio Symphony Orchestra
Andrzej Straszynski (conductor)
5.06am
Brahms, Johannes: Das Madchen - Gisela Kaltofen; Fahr Wohl; Der Falke (Sechs Lieder und Romanzen), Op 93a
BBC Singers
Jason Lai (conductor)
5.13am
Hartmann, Johann Peter Emilius: 4 Caprices, Op 18:1
Nina Gade (piano)
5.24am
De Fesch, Willem: Concerto in D, Op 5 No 1
Musica ad Rhenum
5.32am
Forster, Kaspar: Et cum ingressus esset Jesu, KBPJ 16
Kai Wessel (countertenor)
Krzysztof Szmyt (tenor)
Grzegorz Zychowicz (bass)
Il Tempo
5.39am
Anon (c 1600-1650): Toccata; Angelus pastoribus (The Warschauer Organ Tabulator)
Marek Toporowski (chamber organ)
5.44am
Jarzebski, Adam: Sentinella; Corona aurea - concerto for 3
Simon Standage (violin)
Il Tempo:
Agata Sapiecha (violin)
Marcin Zalewski (viol da gamba)
Liliaana Stawarz (chamber organ)
5.55am
Kunzen, Friedrich Ludwig Aemilius: Overture (Der Fest der Winzer)
Danish Radio Concert Orchestra
Peter Marschik (conductor)
6.00am
Mozart, Wolfgang Amadeus: Mass in C, K317 (Coronation)
Carolyn Sampson (soprano)
Hilary Summers (mezzo-soprano)
James Gilchrist (tenor)
Peter Harvey (bass)
Choir of the King's Consort
The King's Consort
Robert King (conductor)
6.25am
Hidas, Frigyes: Harpsichord Concerto
Barbala Dobozy (harpsichord)
Concentus Hungaricus
Ildiko Hegyi (conductor)
6.39am
Rameau, Jean-Philippe: Suite in G (Nouvelles Suites de Pieces de Clavecin, arr. for wind quintet)
Yur-Eum Woodwind Quintet
6.53am
De Greef, Arthur: Humoresque for Orchestra
Flemish Radio Orchestra
Yannick Nezet-Seguin (conductor).
Last on