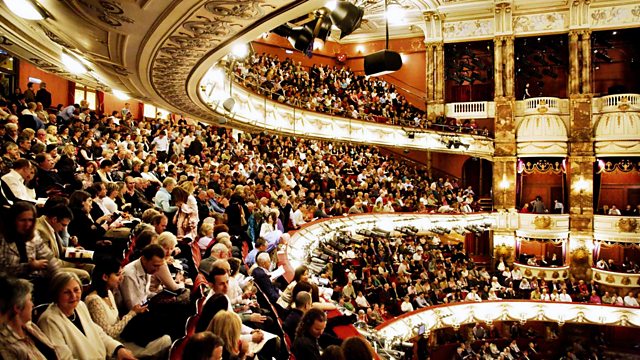 Verdi's Macbeth
Verdi's Macbeth
'This tragedy is one of the greatest creations of man!' the young Verdi said to his librettist when he first read Shakespeare's story of a general, persuaded by his ambitious wife to stop at nothing, even murder, to become King. It was the beginning of a life-long fascination with Shakespeare.
In this live matinee broadcast from the Metropolitan Opera in New York, the role of the manipulative Lady Macbeth is sung by Maria Guleghina, with Lado Ataneli as her weak-willed husband. The programme also includes backstage interviews with some of the artists.
Presented from New York by Margaret Juntwait.
Lady Macbeth ...... Maria Guleghina (soprano)
Macbeth ...... Lado Ataneli (baritone)
Macduff ...... Roberto Aronica (tenor)
Banquo ...... John Relyea (bass)
Malcolm ...... Russell Thomas (tenor)
Lady-in-Waiting ...... Elizabeth Blancke-Biggs (soprano)
Murderer ...... Keith Miller (bass)
Doctor ...... James Courtney (bass)
Bloody Child ...... Ashley Emerson (soprano)
Crowned Child ...... Anne-Carolyn Bird (soprano)
Servant ...... Richard Hobson (baritone)
Herald ...... Joseph Turi (bass)
Warrior ...... David Crawford (bass)
Orchestra and Chorus of New York Metropolitan Opera
James Levine (conductor).
Last on