Further Reading

Literary works and memoirs
Frances Duberly, Mrs Duberly's War: Journal and Letters from the Crimea (1855), ed. Christine Kelly (Oxford UP, 2007)

Florence Nightingale, Letters from the Crimea 1854-1856, ed. Sue Goldie (1997)

Mary Seacole, The Wonderful Adventures of Mrs. Seacole in Many Lands (1857; Penguin, 2005)

Alfred Tennyson, 'The Charge of the Light Brigade' (1854); in Tennyson, Selected Poems, ed. Aidan Day (Penguin, 1991)

Tennyson, Maud (1855), in Tennyson, Selected Poems.

Leo Tolstoy, Sebastopol Sketches (1855-6; Penguin, 1986)

Harry Turner, ed., Wrapped in Whirlwinds: Poems of the Crimean War (Spellmount, 2005)

.

History and Biography
Mark Adkin, The Charge: The Real Reason Why the Light Brigade was Lost (Leo Cooper, 1996)

Olive Anderson, A Liberal State at War: English Politics and Economics during the Crimean War (Macmillan, 1967)

Winfried Baumgart, The Crimean War, 1853-1856 (Arnold, 1999)

J. B. Conacher, Britain and the Crimea, 1855–56: Problems of War and Peace (Macmillan, 1987)

David Goldfrank, The Origins of the Crimean War (Longman, 1994)

Andrew Lambert and Stephen Badsey, The War Correspondents: The Crimean War (Sutton, 1994)

Robert Martin, Tennyson: The Unquiet Heart (1980)

Alan Palmer, The Banner of Battle: The Story of the Crimean War (Weidenfeld and Nicolson, 1987)

Christopher Ricks, Tennyson, revised edn (Macmillan, 1989)

Trudi Tate, 'On Not Knowing Why: Memorializing the Light Brigade', in Helen Small and Trudi Tate, eds., Literature, Science, Psychoanalysis 1830-1970: Essays in Honour of Gillian Beer (Oxford UP, 2003)
Featured in...
Historical themes, events and key individuals from Akhenaten to Xenophon.

Browse the Victorian era within the In Our Time archive.
In Our Time Downloads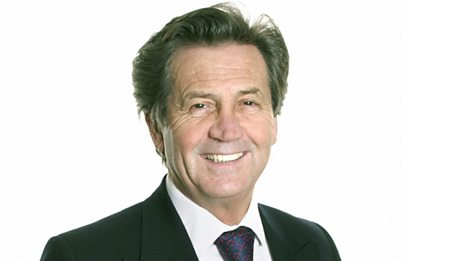 Every episode of In Our Time - available to download to listen to when & where you want.