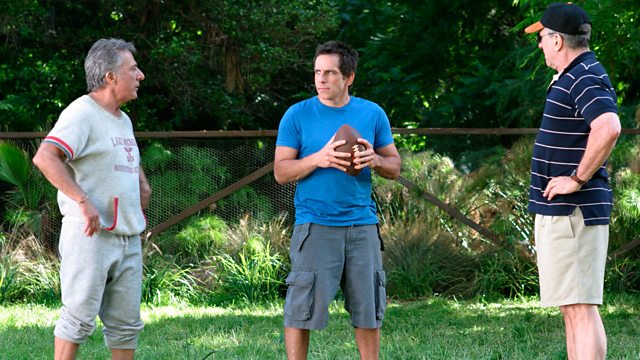 Meet the Fockers
Sequel to hit comedy Meet the Parents. Greg and Pam decide that it is time for both sets of parents to meet. Things get off to a good start, but Greg's uptight future in-laws soon clash with his free-spirited parents.
Meet the Fockers on BBC iPlayer
This programme is not available on BBC iPlayer. We always aim to offer our programmes to stream and download for 30 days; however for legal or rights reasons this isn't always possible.
Credits
| Role | Contributor |
| --- | --- |
| Jack Byrnes | Robert De Niro |
| Greg Focker | Ben Stiller |
| Bernie Focker | Dustin Hoffman |
| Rozalin Focker | Barbra Streisand |
| Dina Byrnes | Blythe Danner |
| Pam Byrnes | Teri Polo |
| Kevin Rawley | Owen Wilson |
| Little Jack | Bradley Pickren |
| Little Jack | Spencer Pickren |
| Director | Jay Roach |
| Producer | Robert De Niro |
| Producer | Jay Roach |
| Writer | Jim Herzfeld |
| Writer | John Hamburg |