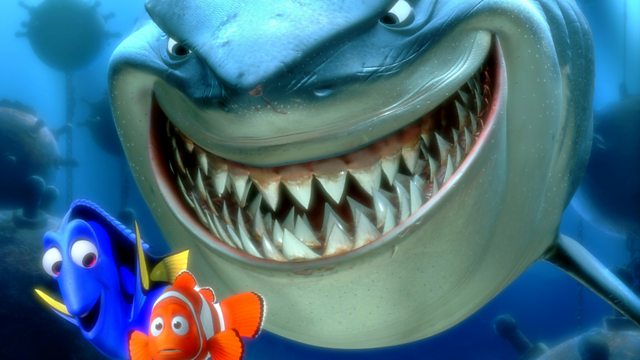 Finding Nemo
Aquatic Pixar animation. Marlin the clownfish has had to raise little Nemo on his own ever since a barracuda took his wife and the rest of the eggs. When Nemo swims out into open water he gets taken by a diver to live in a Sydney dentist's office fishtank.
While Nemo makes new friends and hatches an escape plan, Marlin sets out all the way across the ocean to find him, aided by Dory, a kind-hearted blue tang with short-term memory loss.
Featuring the voices of Albert Brooks (Marlin), Ellen DeGeneres (Dory), Alexander Gould (Nemo), Willem Dafoe (Gill), Brad Garrett (Bloat), Allison Janney (Peach), Austin Pendleton (Gurgle), Stephen Root (Bubbles), Vicki Lewis (Deb & Flo), Joe Ranft (Jacques), Geoffrey Rush (Nigel) and Andrew Stanton (Crush).
Credits
| Role | Contributor |
| --- | --- |
| Director | Andrew Stanton |
| Director | Lee Unkrich |
| Writer | Andrew Stanton |
| Writer | Bob Peterson |
| Writer | David Reynolds |
| Producer | Graham Walters |