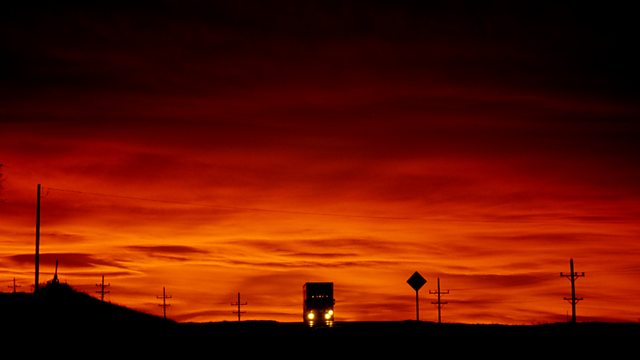 Through the Night
With Susan Sharpe.
5.00am
Hubay: Preghiera
Ferenc Szecsódi (violin)
István Kassai (piano)
5.04am
Pezel: Tower Music from Leipzig Intrada 1, 2 and 3
The Graham Ashton Brass Ensemble
5.09am
Arnic: Overture (Comic Opera)
Slovenian Radio and Television Symphony Orchestra
Anton Nanut (conductor)
5.17am
Morales: Andreas Christi famulus a 8
Studio de Musique Ancienne de Montréal
Christopher Jackson (director)
5.24am
Schubert: String Quartet No 2 in C, D32
Orlando Quartet
5.43am
Benoit: Magnificat
Joris Verdin (organ)
Jan Busschaert (five-string double bass)
Flemish Radio Choir (women's voices only)
Vic Nees (conductor)
5.48am
Mendis: Flower Waltz (Victory of Love)
Lepaja Symphony Orchestra
Imants Resnis (conductor)
5.54am
Lopes-Graca: Three Portuguese Dances, Op 32
Portuguese Symphony Orchestra
Wolfgang Rennert (conductor)
6.01am
Bella: Solemn Overture in E flat
Slovak Radio Symphony Orchestra in Bratislava
Róbert Stankovský (conductor)
6.08am
Sibelius: Pensees Lyriques, Op 40
Eero Heinonen (piano)
6.27am
Zelenski, arr. Maklakiewicz: The Bewitched Princess; At Leave-Taking
Polish Radio Choir
Marek Kluza (director)
6.34am
Flury: Three pieces for violin and piano
Sibylle Tschopp (violin)
Isabel Tschopp (piano)
6.42am
Alessandrescu: Symphonic sketch (Autumn Dawn)
Romanian National Radio Orchestra
Constantin Bobescu (conductor)
6.51am
Stanford: O Living Will
BBC Singers
Stephen Cleobury (conductor)
6.56am
Arnold, arr. John Wallace: Flourish for a Birthday, Op 44
Royal Academy of Music Brass Soloists.
Last on