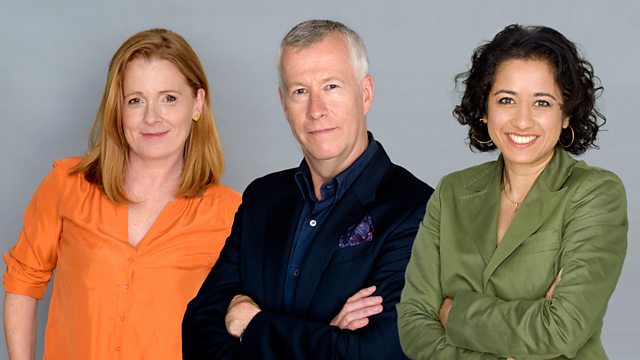 02/01/2008
In a rare interview recorded down the line from his studio in Athens, Vangelis reflects on his career and shares his love of music with Mark Lawson.
Chair of judges Joanna Trollope announces the category winners of the 2007 Costa Book Awards - and Prof John Sutherland gives his view on the winning writers.
PS I Love You - out in cinemas this week - has been widely panned by critics. So what's Oscar-winning Hilary Swank doing in it? Film critic Mark Eccleston reflects why so many academy award winning actresses seem doomed always to follow a plum role with a bum one.
Novelist Edmund White, who lived in Paris for a number of years, talks about the importance of 'Café Society' to French culture, and how important smoking was.
Last on