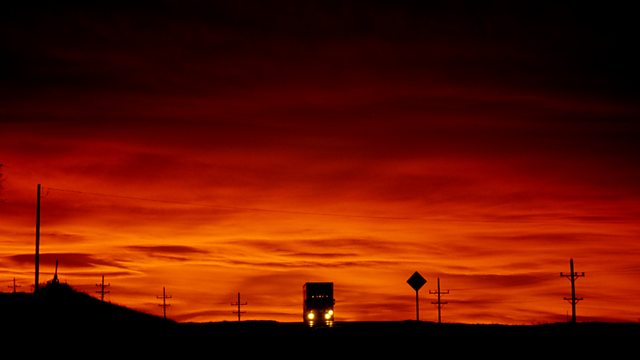 Through the Night
With John Shea.
4.00am
Schmelzer, Johann Heinrich (c1620-1680): Sonata per chiesa et camera
Gradus ad Parnassum
Concerto Palatino
Konrad Junghänel (director)
4.04am
Scheidemann, Heinrich (c1596-1663): Ballet in D minor
4.06am
Reinken, Johan Adamszoon (1643(?)-1722): Holländische Nachtigahl
Pieter Dirksen (organ)
4.11am
Brahms, Johanns (1833-1897): An die Nachtigall, Op 46, No 4
Mark Pedrotti (baritone)
Stephen Ralls (piano)
4.14am
Wieniawski, Henryk (1835-1880): Légende, Op 17
Slawomir Tomasik (violin)
Izabela Tomasik (piano)
4.23am
Abel, Carl Friedrich (1723-1787): Symphony in E flat, Op 10, No 3
La Stagione Frankfurt
Michael Schneider (conductor)
4.32am
Mackeben, Theo (1897-1953): Schlafe, mein Geliebter!
Jean Stilwell (mezzo-soprano)
Marie Bérard (violin)
Joseph Macerollo (accordion)
4.37am
Vladigerov, Pancho (1899-1978): Divertimento for chamber orchestra
Bulgarian National Radio Symphony Orchestra
Alexander Vladigerov (conductor)
4.54am
Trad: Ai! La Bono Fourtuno; Bressarello
Zefiro Torna
Jurgen De Bruyn (lute/director).
Last on