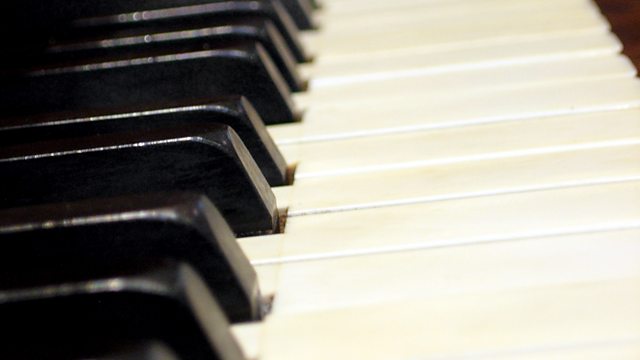 02/01/2008
Verity Sharp presents recordings by members of Radio 3's New Generation Artists scheme.
Schumann: Adagio and Allegro
Danjulo Ishizaka (cello)
Jose Gallardo (piano)
Milhaud: Sonatine
Sharon Bezaly (flute)
Love Derwinger (piano)
Wolf: Auch kleine Dinge; Wer rief dich denn?; Du denkst mit einem Fadchen; Ich hab in Penna einen Liebsten
Elizabeth Watts (soprano)
Phillip Thomas (piano)
Peter Maxwell Davies: A Sad Paven for These Distracted Tymes
Pavel Haas Quartet
Beethoven: Sonata in D, Op 10 No 3
Ingrid Fliter (piano).
Last on