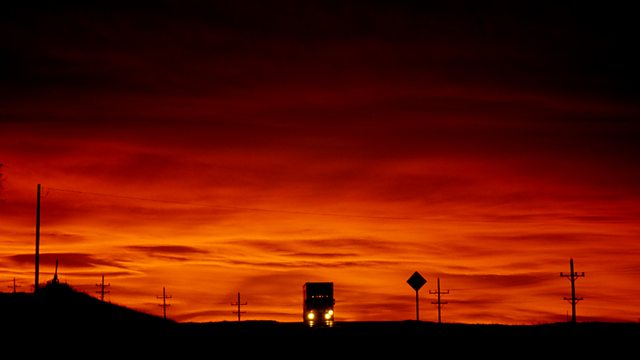 Through the Night
With Susan Sharpe.
5.00am
Brumby, Colin (b. 1933): Paen
Sydney Symphony Orchestra
Patrick Thomas (conductor)
5.06am
Mathias, William (1934-1992): A May magnificat for double chorus and optional chime bars, Op 79 No 2
BBC Singers
Stephen Cleobury (conductor)
5.15am
Scriabin, Alexander (1872-1915): Sonata No 4 in F sharp minor, Op 30
Sergei Terentjev (piano)
5.23am
Lavallée, Calixa (1842-1891): The Ellinger Polka, Op 8
Moshe Hammer (violin)
Tsuyoshi Tsutsumi (cello)
William Tritt (piano)
5.26am
Prevorsek, Uros (1915-1996): Spanski Ples
Dejan Bravnicar (violin)
Slovenian Radio and Television Symphony Orchestra
Samo Hubad (conductor)
5.30am
Jez, Jakob (b.1928): Ode for General Maister
5.33am
Svetla mu puskica
Cantemus Mixed Choir
Sebastijan Vrhovnik (conductor)
5.38am
Klami, Uuno (1900-1961): A Folk Song (1930)
Finnish Radio Symphony Orchestra
Erik Cronvall (conductor)
5.42am
Kuhlau, Friedrich (1786-1832): Introduction et Variations sur la Romance de l'Opera Euryanthe
Duo Nanashi
5.55am
Moniuszko, Stanislaw (1819-1872): Mountain Dances
Polish Radio Symphony Orchestra
Szymon Kawalla (conductor)
6.00am
Crusell, Bernhard Henrik (1775-1838): The Little Slave Girl (concert suite)
Finnish Radio Symphony Orchestra
Osmo Vanska (conductor)
6.19am
Stravinsky, Igor (1882-1971), transcr. Stravinsky: Three movements from Petrushka
Alex Slobodyanik (piano)
6.36am
Glick, Srul Irving (1934-2002): Sonata for oboe and piano
Senia Trubashnik (oboe)
Valerie Tryon (piano)
6.54am
Berlioz, Hector (1803-1869): Overture (Les Troyens a Carthage)
Slovak Radio Symphony Orchestra in Bratislava
Ondrej Lenard (conductor).
Last on
New Year's Day 2008
05:00