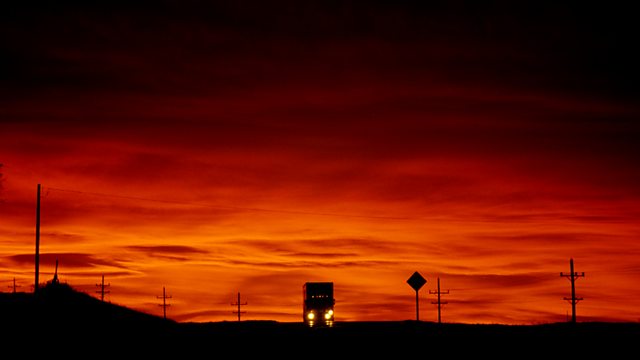 Through the Night
With Susan Sharpe.
5.00am
Mozart, Wolfgang Amadeus (1756-1791): Overture (Don Giovanni, K527)
Bergen Philharmonic Orchestra
Heinz Wallberg (conductor)
5.06am
Mussorgsky, Modest (1839-1881): Gornimi tibo letela dusha nebesami (Softly the spirit flew)
Petteri Salomaa (baritone)
Ilmo Ranta (piano)
5.09am
Dowland, John (1563-1626): The Lady Clifton's Spirit for lute, P45
Nigel North (lute)
5.11am
Humperdinck, Engelbert (1854-1921): Dream Pantomime (Hansel and Gretel)
Symphony Nova Scotia
Georg Tintner (conductor)
5.20am
Mendelssohn, Felix (1809-1847) arr. Rachmaninov: Scherzo (A Midsummer Night's Dream)
Valerie Tryon (piano)
5.25am
Mednis, Janis (1890-1966): Aria from Suite No 1
Liepaja Symphony Orchestra
Imants Resnis (conductor)
5.31am
Janequin, Clément (c.1485-1558): Escoutez tous gentilz (La bataille de Marignon/La guerre)
The King's Singers
5.39am
Vivaldi, Antonio (1678-1741): Concerto for bassoon and orchestra in A minor, RV 497
Ivan Pristas (bassoon)
Camerata Slovacca
Viktor Malek (conductor)
5.52am
Janácek, Leos (1854-1928): Sumarovo dite
BBC Symphony Orchestra
Jiri Belohlavek (conductor)
6.06am
Bach, Johann Sebastian (1685-1750): Violin Concerto in E, BWV 1042
La Petite Bande
Sigiswald Kuijken (violin/conductor)
6.23am
Dvorak, Antonin (1841-1904): Suite for orchestra in A, Op 98b
Polish Radio National Symphony Orchestra in Katowice
Stanislaw Macura (conductor)
6.43am
Mozart, Wolfgang Amadeus (1756-1791): Quartet in C for flute and strings, K171
Young-Mi Kim (flute)
Yong-Woo Chun (violin)
Myung-Hee Cho (viola)
Jink-Yung Chee (cello).
Last on