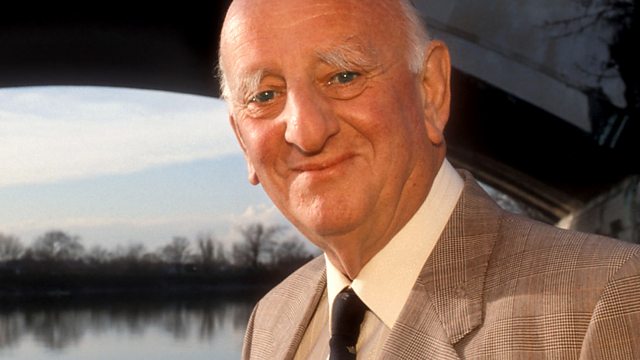 Brian Johnston - An Hour With Johnners
Much-loved cricket commentator Brian Johnston performs his hilarious one-man show in front of a sell-out audience at London's Richmond Theatre.
Recorded on the 21st November 1993, he sparks gales of laughter with anecdotes about his early life at Oxford, in the Guards and his BBC career, including behind-the-scenes tales of 'In Town Tonight', 'Down Your Way' and 'Test Match Special'. Talking about fellow broadcasters like John Snagge, John Arlott and Fred Trueman, Brian reveals many of their gaffes and mistakes, plus his very own 'Leg Over' incident, when he and Jonathan Agnew had a fit of the giggles.
Sadly this was to be Brian's final recording. Ten days later he suffered a major heart attack and died aged 81 on 5th January 1994. The Prime Minister, John Major, said: 'Summers will never be the same.'
Brian Johnston had always wanted to go on the stage but after Eton and Oxford he was persuaded to join the family coffee business in the City. During the war, he served in the Grenadier Guards, then joined the BBC Outside Broadcasts Department in 1946. For the next 48 years he commentated on everything from the funeral of King George VI to the annual Boat Race. He became the first BBC Cricket Correspondent and also presented 733 editions of 'Down Your Way' for the BBC Home Service and Radio 4.
Brian's eldest son Barry Johnston introduces this programme and also produced the original concert recording.