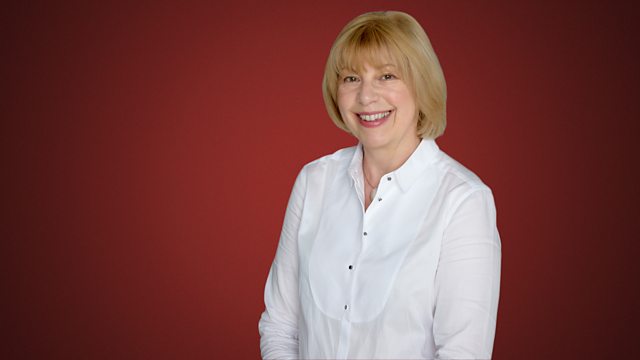 27/12/2007
Presented by Penny Gore.
1.00pm Radio 3 Lunchtime Concert
Beethoven Plus
A run of concerts recorded at LSO St Luke's, featuring a complete series of Beethoven's string quartets coupled with masterpieces of the genre by Haydn and Bartok.
7/8. The Ebène Quartet's concert features works written after an extended absence for both composers - Beethoven and Haydn.
Haydn: Quartet in B minor, Op 33 No 1
Beethoven: Quartet in E flat, Op 127
2.00pm Bayreuth Ring Cycle 2007
Wagner: Die Walküre (Act 3)
Siegmund ...... Endrik Wottrich (tenor)
Hunding ...... Kwangchul Youn (bass)
Wotan ...... Albert Dohmen (baritone)
Sieglinde ...... Adrianne Pieczonka (soprano)
Brünnhilde ...... Linda Watson (soprano)
Fricka ...... Michelle Breedt (mezzo-soprano)
Gerhilde ...... Sonja Mühlbeck (soprano)
Ortlinde ...... Anna Gabler (soprano)
Waltraute ...... Martina Dike (mezzo-soprano)
Schwertleite ...... Simone Schröder (contralto)
Helmwige ...... Edith Haller (soprano)
Siegrune ...... Wilke te Brummelstroete (mezzo-soprano)
Grimgerde ...... Anette Küttenbaum (mezzo-soprano)
Rossweisse ...... Alexandra Petersamer (mezzo-soprano)
Bayreuth Festival Orchestra
Christian Thielemann (conductor)
Vaughan Williams: Fantasia on a Theme by Tallis
Tallis: Missa Puer natus est
Susan Gritton (soprano)
Mark Wilde (tenor)
James Rutherford (baritone)
Berlin Radio Chorus
Berlin State and Cathedral Choir
German Symphony Orchestra, Berlin
Simon Halsey (conductor)
Rheinberger: Der Stern von Bethlehem (Christmas Cantata)
Mojca Erdmann (soprano)
Alfred Reiter (bass)
Bavarian Radio Chorus and Symphony Orchestra
Peter Dijkstra (conductor).
Last on