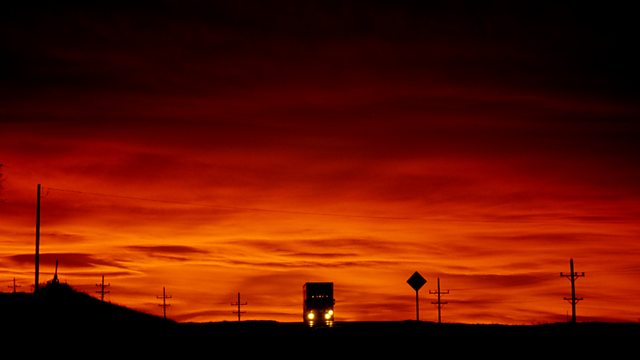 Through the Night
With John Shea.
5.00am
Hildegard von Bingen (1098-1179): O vis aeternitatis (Responsorium)
Sequentia
5.08am
Mendelssohn, Felix (1809-1847): Variations serieuses for piano, Op 54
Antonia Geiger-Eichorn (piano)
5.19am
Liebermann, Rolf (1910-1999): Suite on Six Swiss Folk Songs
Swiss Chamber Philharmonic
Patrice Ulrich (conductor)
5.31am
Anon. (12th century English): The milde lomb
Sequentia
5.42am
Rossini, Gioachino (1792-1868): Overture (William Tell)
Danish Radio Concert Orchestra
Roman Zeilinger (conductor)
5.53am
Ravel, Maurice (1875-1937): La valse for two pianos
Ouellet-Murray Duo
6.06am
Debussy, Claude (1862-1918): La mer
Orchestre National de France
Evgeny Svetlanov (conductor)
6.35am
Haydn, Joseph (1732-1809): Symphony No 99 in E flat
Netherlands Radio Philharmonic Orchestra
Guido Ajmone Marsan (conductor).
Last on