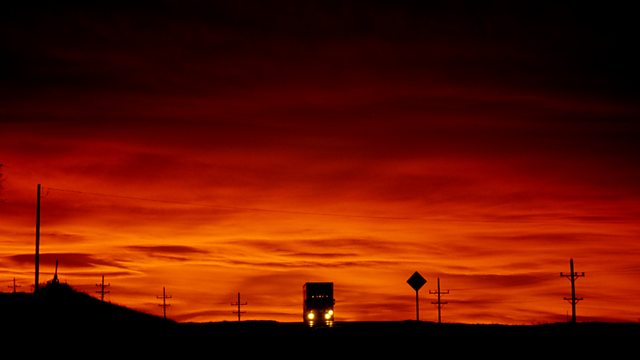 Through the Night
With John Shea.
5.00am
Contant, Alexis (1858-1918): L'aurore
Orchestre Metropolitaine
Gilles Auger (conductor)
5.12am
Hartmann, Johan Peter Emilius (1805-1900): 6 Characteerstykker med indledende Smaavers af HC Andersen, Op 50
Nina Gade (piano)
5.25am
Jurjans, Andrejs (1856-1922): Barcarola
Liepaja Symphony Orchestra
Imants Resnis (conductor)
5.29am
Jurjans, Andrejs (1856-1922): Beggar's Dance
Latvian National Symphony Orchestra
Leonids Vigners (conductor)
5.32am
Adam, Adolphe (1803-1856), arr. Howard Cable: Cantique de Noël
Gino Quilico (baritone)
Judy Loman (harp)
5.36am
Cornelius, Peter (1824-74), arr. Ruth Watson Henderson: Three Kings
Ben Heppner (tenor)
Toronto Children's Chorus
Members of the Toronto Symphony Orchestra
Jean Ashworth Bartle (conductor)
5.39am
Kerckhoven, Abraham van den (c.1618-1701): Prelude and Fugue in D minor
Haite van der Schaaf (organ of Nieuwe Kerk, Haarlem)
5.45am
Handel, Georg Frideric (1685-1759): Rejoice greatly, O daughter of Zion (The Messiah)
Yvonne Kenny (soprano)
Melbourne Symphony Orchestra
Vladimir Kamariski (conductor)
5.50am
Dvorak, Antonin (1841-1904): Slavonic Dance No 10 in E minor, Op 72 No 2
5.56am
Slavonic Dance No 11 in F, Op 72 No 3
Bergen Philharmonic Orchestra
Juanjo Mena (conductor).
Last on