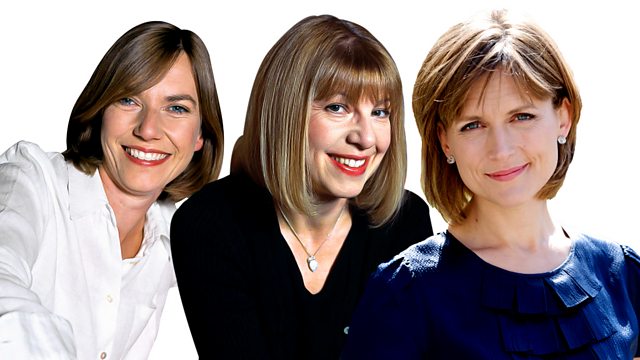 24/12/2007
Presented by Penny Gore.
1.00pm Radio 3 Lunchtime Concert
Stephanie Hughes introduces a concert given at the Wigmore Hall, London, by German ensemble Trio Jean Paul.
Haydn: Piano Trio in E minor, H XV 12
Brahms: Piano Trio in B, Op 8
2.00pm Bayreuth Ring Cycle 2007
Over the Christmas season, Afternoon on 3 is broadcasting Wagner's entire Ring Cycle, recorded at the 2007 Bayreuth Festival. Wagner's Ring Cycle begins today with Das Rheingold, and continues with one act per day across two weeks into the New Year.
Wagner: Das Rheingold (Der Ring des Nibelungen)
Wotan ...... Albert Dohmen (baritone)
Donner ...... Ralf Lukas (baritone)
Froh ...... Clemens Bieber (tenor)
Loge ...... Arnold Bezuyen (tenor)
Fasolt ...... Kwangchul Youn (baritone)
Fafner ...... Hans-Peter König (bass)
Alberich ...... Andrew Shore (baritone)
Mime ...... Gerhard Siegel (tenor)
Fricka ...... Michelle Breedt (mezzo-soprano)
Freia ...... Edith Haller (soprano)
Erda ...... Mihoko Fujimura (contralto)
Woglinde ...... Fionnuala McCarthy (soprano)
Wellgunde ...... Ulrike Helzel (soprano)
Flosshilde ...... Marina Prudenskaja (mezzo-soprano)
Bayreuth Festival Orchestra
Christian Thielemann (conductor)
Bach: Nun komm, der Heiden Heiland, BWV 61
Christine Schäfer (soprano)
Werner Güra (tenor)
Gerald Finlay (bass)
Arnold Schoenberg Chorus
Concentus Musicus, Vienna
Nikolaus Harnoncourt (conductor).
Last on