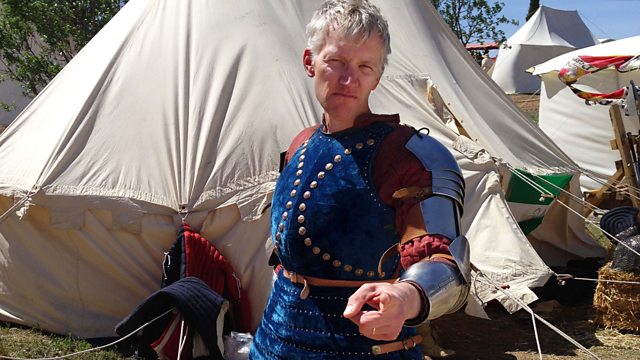 Abermawr
Abermawr
Listener Shirley Matthews is intrigued by the history of a tiny bay near Fishguard called Abermawr. She thinks that there is a prehistoric forest under the sands and that Brunel contemplated building a port here and that there was a transatlantic telegraph station. Vanessa Collingridge met up with Emma Plunkett Dillon a Senior Archaeologist with the National Trust which owns much of the land at Abermawr. The National Trust owns the "lesser gentry" house on the Tregywnt estate close to Abermawr which was owned by the Harris or Harries family. Local legend has it that in 1797, when there was a small-scale French invasion at Fishguard, the alarm was raised at the estate as most of the local infantry were dining at the house that night – the local military were called from the house to defend the coast.
The Prehistoric Forest at Abermawr
Richard Daniel met up with Nigel Mayling from the Department of Archaeology at the University of Wales. The submerged forest off the coast of Pembrokeshire dates back to around 6,000BC, to the beginning of the Neolithic period when the British Isles were still connected to mainland Europe. It was part of Pembrokeshire's coastal fringe that was flooded at the end of the last ice age. The forest extends out to sea between 1 mile and just a few metres. At low tides the remains of it are revealed. Flints and tools have been found there, so researchers know it was inhabited at this time.
Last on