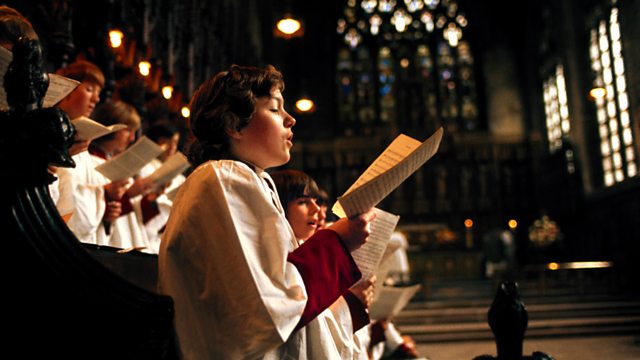 23/12/2007
Live from Birmingham Cathedral.
Introit: Ave Maria (Rachmaninov)
Responses: Leighton
Psalms: 113, 126 (Turle, Clucas)
First Reading: 1 Samuel 1 vv1-20
Office Hymn: Hail, O Star (Ave Maris Stella)
Canticles: Wesley in E
Second Reading: Revelation 22 vv6-21
Anthem: Hymn to the Virgin (Britten)
Matin Responsory (Palestrina)
Final Hymn: Hark! What a sound (Highwood)
Organ Voluntary: Toccata, Fugue et Hymne sur Ave Maris Stella (Flor Peeters)
Director of Music: Marcus Huxley
Assistant Director of Music: Stuart Nicholson.
Last on