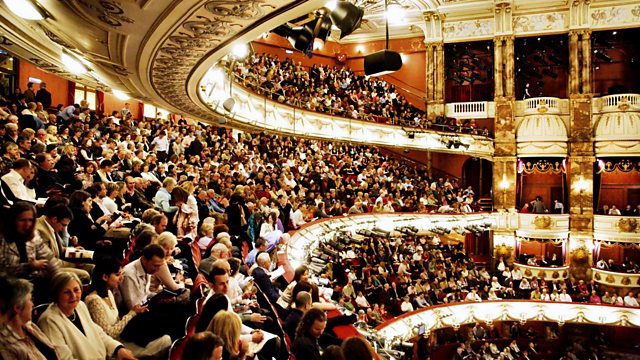 Prokofiev's War and Peace
Prokofiev's War and Peace
Prokofiev's adaptation of Tolstoy's monumental novel captures its sweeping world view as well as its insights into individuals. The 13 scenes depict a 'peace' story about the loves of the young Natasha set against the 'war' of the ill-fated Napoleonic invasion of Russia of 1812. Musically there are wonderful choruses, waltzes, and a mixture of intimate duets and massive battle scenes. The dynamic Valery Gergiev conducts a predominantly Russian cast.
Presented from New York by Margaret Juntwait, including behind-the scenes features and the popular Met Quiz, hosted by soprano Martina Arroyo.
Natasha Rostova ...... Marina Poplovskaya (soprano)
Sonya ...... Ekaterina Semenchuk (mezzo-soprano)
Mme Akhrosimova ...... Larisa Shevchenko (soprano)
Pierre Bezukhov ...... Kim Begley (tenor)
Prince Andrey Bolkonsky ...... Alexej Markov (baritone)
Napoleon ...... Vassily Gerello (baritone)
Field-Marshal Kutuzov ...... Samuel Ramey (bass)
Orchestra and Chorus of the New York Metropolitan Opera
Valery Gergiev (conductor).
Last on