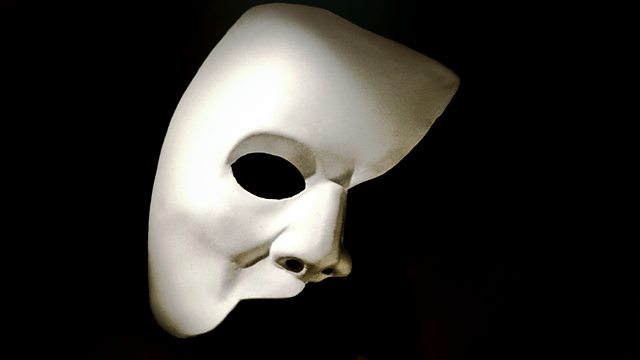 Tragedy strikes at the Opera House in 19th century Paris - home to a fabled ghost.
Starring Anna Massey as Madame Giry, Peter Guinness as The Phantom, James D'Arcy as Raoul de Chagny Helen Goldwyn as Christine Daaé
"The Phantom of the Opera" is a classic tale of murder, romance and suspense in 19th-century Paris. Gaston Leroux's original novel, "Le Fantôme de l'Opéra" was published in 1911 and it's never been out of print since. The subject of countless plays, films and musicals - this is the first adaptation to remaining utterly faithful to the spirit and plot of Leroux's original. There are many sequences here which have never appeared before in any adaptation.
Leroux was a prolific writer in many genres, as well as being a playboy and globetrotter. But he started out as a journalist, which is how he came across the true stories forming the basis for the plot of "The Phantom of the Opera": a misshapen skeleton unearthed in the foundations of the Paris Opera House, a subterranean lake, a fatal accident with the chandelier and, of course, rumours of the Opera Ghost.
This adaptation was the first version to include the correct operatic sequences referred to in the novel: arias from Charles Gounod's Faust and his Romeo et Juliette, and Desdemona's famous aria from Rossini's Otello. These were specially recorded by singers from the ENO and Opera Diva.
In the novel, The Phantom performs a section of his own self-penned opera - Don Juan Triumphant - and this too is included in this adaptation, composed by classical musician Tim Sutton. Tim also wrote a new score for the entire adaptation with a theme tune played by violinist Ruth Rogers.
Freshly translated, dramatised and produced by Barnaby Edwards.
A Big Finish Production.
Last on