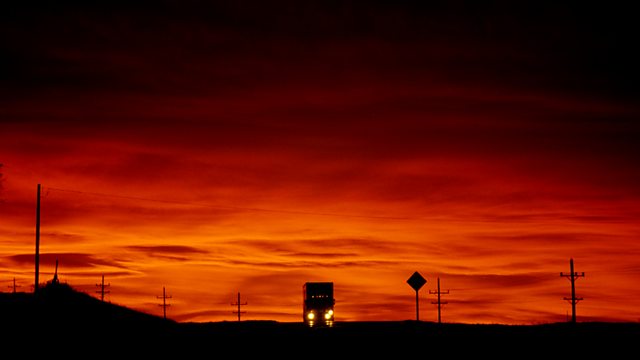 Through the Night
With John Shea.
5.00am
Haydn, Joseph (1732-1809): Symphony No 7 in C
National Arts Centre Orchestra
Gabriel Chmura (conductor)
5.20am
Mendelssohn, Felix (1809-1847): Three Etudes
Sylviane Deferne (piano)
5.28am
Mozart, Wolfgang Amadeus (1756-1791): Divertimento in D, K136
Slovak Chamber Orchestra
Bohdan Warchal (director)
5.41am
Vaughan Williams, Ralph (1872-1958): Prologue (A Christmas Cantata)
Hungarian Radio Choir
Hungarian Radio and Television Symphony Orchestra
Tamás Vásáry (conductor)
5.45am
Suk, Josef (1874-1935): Pohadka zimniho vecera, Op 9
Prague Radio Symphony Orchestra
Rudolf Vasata (conductor)
6.01am
Ruppe, Christian Friedrich (1753-1826): Christmas Cantata
Francine van der Heyden (soprano)
Karin van der Poel (mezzo-soprano)
Otto Bouwknegt (tenor)
Mitchell Sandler (bass)
Ensemble Bouzignac
Musica ad Rhenum
Jed Wentz (conductor)
6.33am
Grieg, Edvard (Hagerup) (1843-1907): Andante con moto in C minor for piano trio
Kungsbacka Trio
6.44am
Couperin, Francois (1668-1733): Les Fastes de la grande et ancienne Menestrandise
Jautrite Putnina (piano)
6.53am
Nielsen, Carl (1865-1931), arr. Dyrst: Hjemlige jul; Himlen morkner stor og grum
Fionian Chamber Choir
Alice Granum (director).
Last on