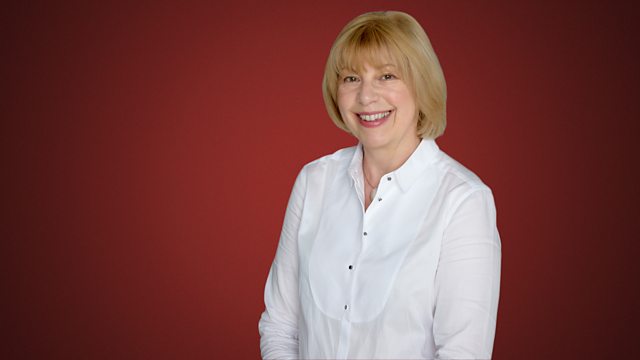 Episode 3
Presented by Fiona Talkington.
1.00pm Radio 3 Lunchtime Concert
Beethoven Plus
A run of concerts recorded at LSO St Luke's, featuring a complete series of Beethoven's string quartets coupled with masterpieces of the genre by Haydn and Bartok.
3/8. The Kuss Quartet perform two late quartets from Beethoven and Bartok. The deterioration in his hearing almost complete, Beethoven completed his Op 95 quartet at a time of great personal and professional struggle, while Bartok's Sixth Quartet was his last foray into the form.
Bartók: Quartet No 3 in C sharp minor, Sz 85
Beethoven: Quartet in F, Op 59 No 1 (Razumovsky)
2.00pm British Symphony Series
Featuring some of the East European and American musical enthusiasms of composer David Matthews. Plus a concerto by Graham Whettam, the British composer who died in August this year, shortly before his eightieth birthday.
Janacek: Taras Bulba
BBC Scottish Symphony Orchestra
Ilan Volkov (conductor)
Matthews: The Doorway of the Dawn
BBC Singers
Bob Chilcott (conductor)
Matthews: Te lucis ante terminum
BBC Singers
Bo Holten (conductor)
Bartók: Contrasts
Sara Trickey (violin)
Catriona Scott (clarinet)
Gretel Dowdeswell (piano)
Haydn: Symphony No 85
BBC National Orchestra of Wales
Garry Walker (conductor)
Barber: Dover Beach
Ronan Collett (baritone)
Psophos String Quartet
Malcolm Hayes: Alleluia, nativitas
BBC Singers
James Morgan (conductor)
Graham Whettam: Clarinet Concerto No 1
John Bradbury (clarinet)
BBC Philharmonic
Alexander Shelley (conductor)
Stravinsky: Mass
BBC Singers
Endymion
Stephen Cleobury (conductor)
Matthews: Symphony No 4
BBC Scottish Symphony Orchestra
Mark Wigglesworth (conductor).
Last on