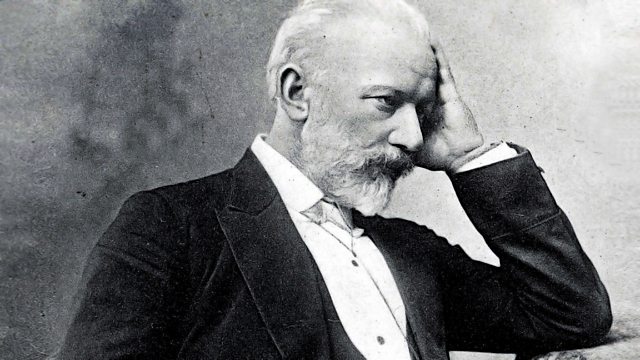 Donald Macleod takes a series of snapshots of a period that lay at the centre of Tchaikovsky's creative life, from 1876 to 1890.
'I don't think the piece has any serious merits, and I shan't be the slightest bit surprised or offended if you find it unsuitable for concert performance,' said Tchaikovsky of his 1812 Overture.
Donald considers how the 1880s began for Tchaikovsky, with this outlandish piece of Russian pomp and circumstance - it was brash, vulgar and militaristic, but popular with British audiences, possibly owing to the musical dispatching of Napoleon's armies.
But there were also with more refined masterpieces such as the Serenade for Strings and a look further back into Russian history through his opera Mazeppa.
1812 Overture
Chicago Symphony Orchestra
Georg Solti (conductor)
Decca 417 400-2
Serenade for Strings
USSR State Symphony Orchestra
Evgeny Svetlanov (conductor)
Scribendum SC 024 CD5, Trs 5-8
Mazeppa (Mazeppa's aria from Act 2)
Mazeppa ...... Sergei Leiferkus (baritone)
Gothenburg Symphony Orchestra
Neeme Jarvi (conductor)
DG 439 906-2 CD2, Tr 3.
Last on