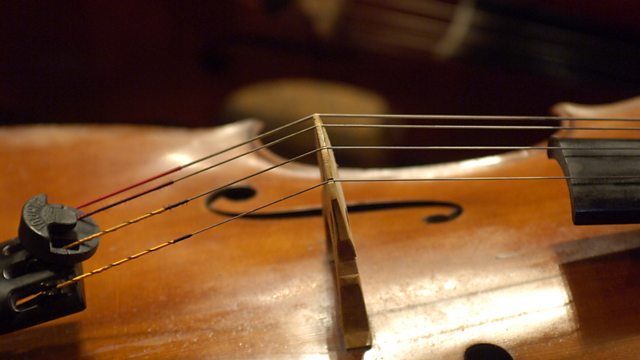 EBU Christmas Around Europe
Andrew McGregor presents live Christmas concerts from radio stations in Europe.
The afternoon starts off in Romania, with music from the Orthodox-Byzantine tradition, followed by a visit to Kallio Church in Helsinki for music by Schutz and Buxtehude, after which Estonian Radio offers some traditional and 20th century works performed by folk group Johanson and Brothers. Then, from Ghent, a performance of choral works by Messaus and Bach.
The music is interspersed with festive readings by actors Susan Twist and Neil Ashton.
12.00pm Romania
Including:
Valentin Timaru: Troparion for the Birth of the Lord
Paul Constantinescu: Podoby (Christmas Oratorio)
Ion Vidu: Salvation
Ion Vidu Chorus (Lugoj)
Remus Tascau (director)
1.00pm Finland
Including:
Schutz: Eile mich Gott zu erretten
Buxtehude: Benedicam Dominum, BuxWV 113
Ensemble Battalia-yhtye
Andrew Lawrence King (director)
2.00pm Estonia
Including:
Mart Johanson: Kulm (Cold)
Jaak Johanson: Suure naoga (Big face)
Johanson and Brothers
3.00pm Belgium
Including:
Messaus: Laat ons met herten reyne
Bach: Singet dem Herrn, BWV 225
Flemish Chorus
Bo Holten (director).
Last on