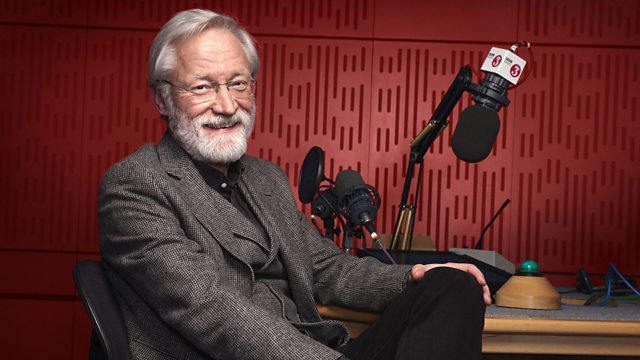 Anton Webern (1883-1945)
3/5. Donald Macleod investigates how Webern's encounter with his mentor Arnold Schoenberg led to a continuing relationship that imposed on huge areas of his life and music, and not always in a positive way.
Kinderstuck
Yuji Takahashi (piano)
Piano Quintet
Ensemble InterContemporain
Five Songs, Op 4
Christiane Oelze (soprano)
Eric Schneider (piano)
Three pieces for cello and piano, Op 11
Fred Sherry (cello)
Christopher Oldfather (piano)
Six Bagatelles, Op 9
Artis Quartet
Symphony, Op 21
The Cleveland Symphony Orchestra
Christoph von Dohnanyi (conductor)
Quartet, Op 22
Jennifer Frautschi (violin)
Christopher Oldfather (piano)
Daniel Goble (tenor saxophone)
Michael Lowenstern (clarinet).
Last on