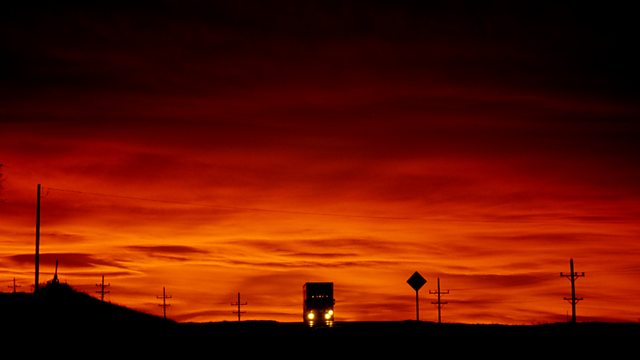 09/12/2007
With Susan Sharpe.
1.00am
Bach, Johann Sebastian (1685-1750): Prelude and Fugue No 10 in E minor, BWV 855; Prelude and Fugue No 15 in G, BWV 860 (The Well Tempered Clavier Book 1)
1.10am
Mozart, Wolfgang Amadeus (1756-1791): Fantasia in D minor, K397
1.17am
Beethoven, Ludwig van (1770-1827): Sonata No 2 in A for piano, Op 2, No 2
1.41am
Franck, César (1822-1890): Prélude, Choral et fugue for piano
2.03am
Schumann, Robert (1810-1856): Kinderszenen for piano
Mieczyslaw Horszowski (piano)
2.20am
Stravinsky, Igor (1882-1971): Petrushka
Ruud van den Brink (piano)
Peter Masseurs (trumpet)
Jacques Zoon (flute)
Royal Concertgebouw Orchestra
Riccardo Chailly (conductor)
2.55am
Ravel, Maurice (1875-1937): Ma Mère l'Oye (Mother Goose)
BBC National Orchestra of Wales
Richard Hickox (conductor)
3.24am
Mozart, Wolfgang Amadeus (1756-1791): String Quintet in G minor, K516
Pinchas Zuckerman, Jessica Linnebach (violin)
Jethro Marks, Donnie Deacon (viola)
Amanda Forsyth (cello)
4.02am
Bach, Carl Philipp Emanuel (1714-1788): Sonata in A minor for flute and continuo
Robert Aiken (flute)
Colin Tilney (harpsichord)
Margaret Gay (cello)
4.12am
Debussy, Claude (1862-1918), orch. Henri Büsser: Printemps
Bergen Philharmonic Orchestra
Jun Märkl (conductor)
4.30am
Donizetti, Gaetano (1797-1848): Edgar's aria (Lucia di Lammermoor, Act 3)
Denes Gulyas (tenor)
Hungarian State Opera Orchestra
János Ferencsik (conductor)
4.37am
Sweelinck, Jan Pieterszoon (1562-1621): Fantasia in G
Liuwe Tamminga (organ)
4.48am
Bree, Johannes Bernardus van (1801-1857): Allegro in D minor for 4 string quartets
Viotta Ensemble
Viktor Liberman (conductor).
Last on