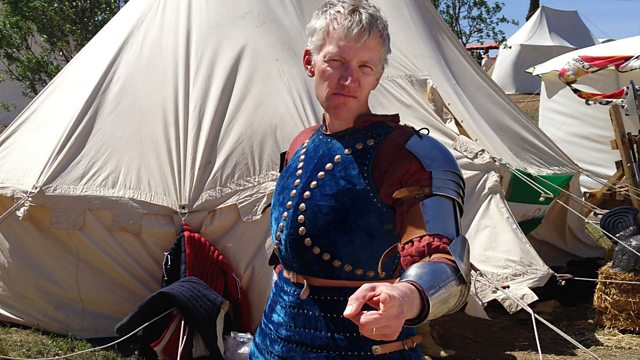 John Well's Letter - Lost Villages on the South Downs
John Well's Letter
A Making History listener in Brentwood, Essex discovered a letter in a book which appears to give a first hand account of the Battle of Trafalgar in 1805. The author was a John Wells who was serving on Britannia and he was writing to his parents in Hull. But, is the letter genuine? Making History consulted the Maritime Researcher Hannah Cunliffe to help answer this query.
Lost Villages on the South Downs
A Making History listener in Steyning, West Sussex contacted the programme to ask about the fate of two settlements close to Brighton, Balsdean and Standean Bottom. Both have all but disappeared from the Sussex landscape but there is evidence that at least one was in use at the beginning of the Second World War. Making History contacted Geoffrey Mead at the Centre for Continuing Education at the University of Sussex and he took reporter Nick Baker up onto the downs near Brighton.
Last on