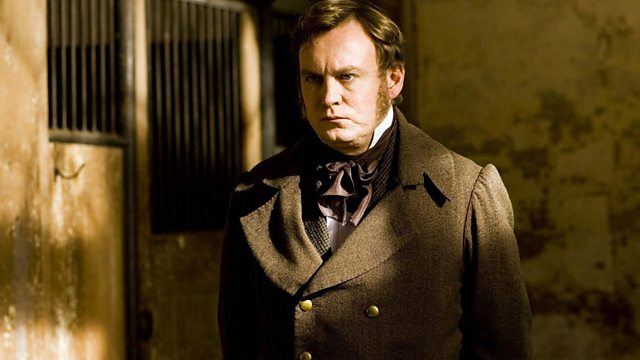 A theft from the Doctor's house and an attack on Mr Johnson spread panic and the fear of an imminent crime wave. Suspicion and mistrust ripple through Cranford and Miss Pole resorts to desperate measures to safeguard her treasures.
To save his father, Harry is forced to make a formidable decision, thereby putting himself in danger. In these uncertain times, the ladies cluster together at Christmas.
With the coming of spring, love blossoms in many hearts as Valentine cards arrive, but are they really tokens of love? And can the culprit be unaware of the catastrophe that could result from his pranks?
Last on
Credits
| Role | Contributor |
| --- | --- |
| Miss Matty Jenkyns | Judi Dench |
| Mr Holbrook | Michael Gambon |
| Mr Carter | Philip Glenister |
| Lady Ludlow | Francesca Annis |
| Miss Pole | Imelda Staunton |
| Mrs Forrester | Julia McKenzie |
| Jessie Brown | Julia Sawalha |
| Sir Charles Maulver | Greg Wise |
| Mrs Rose | Lesley Manville |
| Miss Jamieson | Barbara Flynn |
| Miss Tomkinson | Deborah Findlay |
| Dr Harrison | Simon Woods |
| Reverend Hutton | Alex Jennings |
| Captain Brown | Jim Carter |
| Miss Galindo | Emma Fielding |
| Mary Smith | Lisa Dillon |
| Sophy Hutton | Kimberley Nixon |
| Jem Hearne | Andrew Buchan |
| Dr Morgan | John Bowe |
| Job Gregson | Dean Lennox Kelly |
| Harry Gregson | Alex Etel |
| Jack Marshland | Joseph McFadden |
| Martha | Claudie Blakley |
| Caroline Tomkinson | Selina Griffiths |
| Mrs Johnson | Debra Gillett |
| Mr Johnson | Adrian Scarborough |
| Bella Gregson | Emma Lowndes |
| Bessie | Hannah Stokely |
| Helen Hutton | Hester Odgers |
| Lizzie Hutton | Rosy Byrne |
| Farmer Graves | Andrew Westfield |
| Bertha | Hannah Hobley |
| Malachi Gregson | Andrew Byrne |
| Writer | Heidi Thomas |
| Producer | Sue Birtwistle |
| Director | Simon Curtis |
Buy online
Buy online
Available on: DVD, Blu-ray or Video download
From suppliers including: Amazon, BBC Shop, iTunes