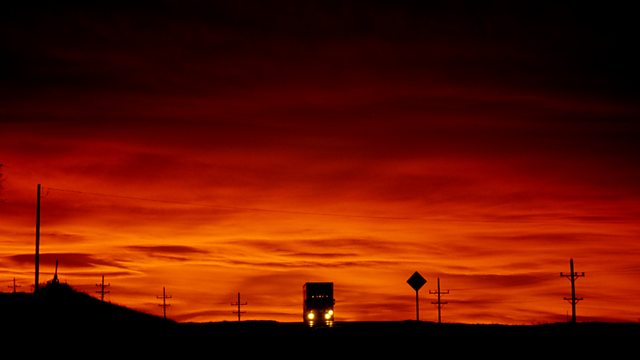 Through the Night
With Jonathan Swain.
5.00am
Beethoven, Ludwig van (1770-1827): Piano Concerto No 3 in C minor
Jacob Bogaart (piano)
Netherlands Radio Chamber Orchestra
Ernest Bour (conductor)
5.33am
Telemann, Georg Philipp (1681-1767): Sonata Polonaise in A minor for violin, viola and continuo
La Stagione Frankfurt
5.41am
Handel, Georg Frideric (1685-1759): Prove sono di grandezza (Alessandro, Act 3, Sc 6)
Alessandro ...... René Jacobs (countertenor)
La Petite Bande
Sigiswald Kuijken (director)
5.45am
Rangström, Ture (1884-1947): Violin Suite 2
Tale Olsson (violin)
Mats Jansson (piano)
5.56am
Handel, Georg Friedrich (1685-1759), arr. Ralf Gothoni: Ombra mai fu (Xerxes)
Ralf Gothoni (piano)
6.00am
Mozart, Wolfgang Amadeus (1756-1791): Overture (Der Schauspieldirektor)
Bergen Philharmonic Orchestra
Ivor Bolton (conductor)
6.06am
Brahms, Johannes (1833-1897): Waltz No 11 in B minor; Waltz No 12 in E (arr. for chamber orchestra)
Camerata Bern
Thomas Furi (conductor)
6.09am
Prokofiev, Sergei (1891-1953): Cinderella's waltz (Zolushka, Op 107)
BBC Philharmonic
Vassily Sinaisky (conductor)
6.14am
Chopin, Frédéric (1810-1849): Scherzo No 3 in C sharp minor for piano
Simon Trpceski (piano)
6.22am
Engel, Jan (d.1788): Symphony in G (Allegro assai; Andante; Presto)
Polish Radio Symphony Orchestra
Andrzej Straszynski (conductor)
6.40am
Haydn, Joseph (1732-1809): Trio Sonata in E flat
Kungsbacka Trio:
Simon Crawford-Phillips (piano)
Malin Broman (violin)
Jesper Svedberg (cello)
6.57am
Prokofiev, Sergei (1891-1953): Prelude No 7 (Pieces for piano, Op 12)
Roger Woodward (piano).
Last on