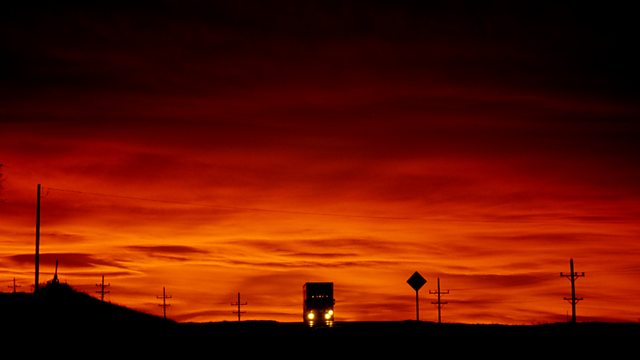 08/12/2007
With Jonathan Swain.
1.00am
Rameau, Jean-Philippe (1683-1764): Zaïs
Zaïs ...... John Elwes (haute-contre)
Zélidie ...... Marjanne Kweksilber (soprano)
A sylph/High Priestess of Love ...... Mieke van der Sluis (soprano)
A sylph ...... Réné Jacobs (countertenor)
Love ...... Jane Marsh (soprano)
Oromasès ...... Max van Egmond (bass)
Cindor ...... David Thomas (bass)
Collegium Vocale, Ghent
Philippe Herreweghe (director)
La Petite Bande
Sigiswald Kuijken (conductor)
3.49am
Milhaud, Darius (1892-1974): Scaramouche
James Anagnoson, Leslie Kinton (pianos)
3.59am
Granados, Enrique (1867-1916), arr. Chris Paul Harman: La Maja y el Ruiseñor (Goyescas)
Isabel Bayrakdarian (soprano)
Bryan Epperson, Maurizio Baccante, Roman Borys, Simon Fryer, David Hetherington, Roberta Jansen, Paul Widner, Thomas Wiebe, Winona Zelenka (cellos)
4.06am
Haydn, Joseph (1732-1809): String Quartet in D, Op 64 No 5 (The Lark)
Yggdrasil String Quartet
4.24am
Mozart, Wolfgang Amadeus (1756-1791): Porgi amor qual que ristoro (Le Nozze di Figaro)
Kiri Te Kanawa (soprano)
Netherlands Radio Philharmonic
Kent Nagano (conductor)
4.29am
Handel, Georg Frideric (1685-1759): Sinfonia (Orlando)
Orchestra Barocca Modo Antiquo
Federico Maria Sardelli (conductor)
4.34am
Locatelli, Pietro Antonio (1695-1764): Sonata in D for violin and continuo, Op 8 No 2 (X Sonate)
Gottfried von der Goltz (violin)
Torsten Johann (harpsichord/positive organ)
Lee Santana (theorbo)
4.45am
Beethoven, Ludwig van (1770-1827): Leonora Overture No 3
Slovenian Radio and Television Symphony Orchestra
Anton Nanut (conductor).
Last on