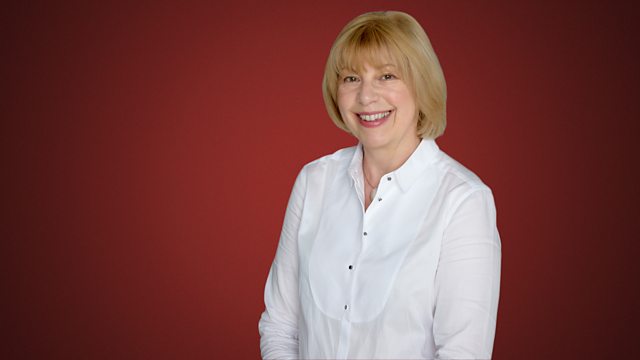 03/12/2007
Presented by Louise Fryer.
1.00pm Radio 3 Lunchtime Concert
Sara Mohr-Pietsch introduces a concert live from London's Wigmore Hall by the Arcanto Quartet.
Bartok: String Quartet No 5
Brahms: String Quartet in C minor, Op 51, No 1
2.00pm The Ancients
Recordings of works inspired by ancient, biblical and mythical figures in performances from some of Europe's leading orchestras and ensembles, beginning with a sequence inspired by the Greek myths.
Leonardo Leo: Le Nozze de Iole ed Ercole
Iole ...... Susanne Bernhard (soprano)
Ercole ...... Kai Wessel (countertenor)
Alceo and Teseo ...... Dominik Wörner (bass)
Neue Hofkapelle Munich
Christoph Hammer (director)
Haydn: Arianna a Naxos
Vesselina Kasarova (mezzo-soprano)
Charles Spencer (piano)
Liszt: Orpheus
Tchaikovsky Symphony Orchestra of Moscow
Vladiimir Fedoseyev (conductor)
Stravinsky: Apollon musagete
Czech Philharmonic Orchestra
Charles Dutoit (conductor).
Last on