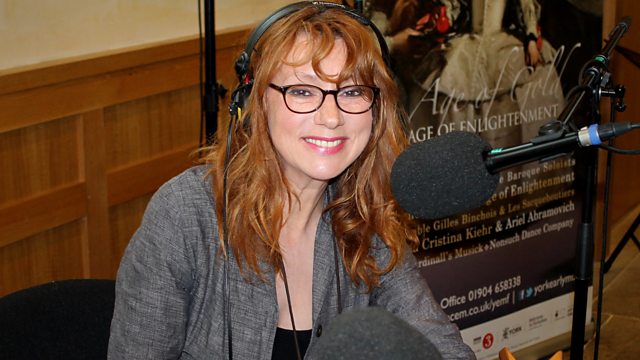 02/12/2007
The year 1685 is considered an annus mirabilis as it was the birth year of three great composers, Handel, JS Bach and Domenico Scarlatti.
Catherine Bott presents a programme that puts this year into the context of the musical world these three were born into. Music includes works by Purcell, Corelli, Bononcini and Lully.
Henry Lawes: Zadok the Priest
Choir of Westminster Abbey
Harry Bickett, organ
Simon Preston, conductor
Archiv 4196132
Track 3
Corelli: Op 2 no 7 in F major
The Purcell Quartet
Chandos CHAN0692
CD 2 tracks 23 - 26
Purcell: If prayers and tears Z380
Susan Gritton, soprano
The King's Consort
Hyperion CDS 44161/3
CD 3 track 18
John Blow: Venus and Adonis
From Act 2: You place with such delightful care; The Cupid's Lesson (up to A Dance of Cupids)
Catherine Bott, Venus
Libby Crabtree, Cupid
New London Consort
Philip Pickett
L'Oiseau-Lyre 4402202
Tracks13 - 16
Bononcini: Sinfonia decimal a 7
(from Sinfonia a 5,6,7 e 8 Instrumenti, con alcune a una e duo Tromb., op 3)
Stephen Keavy / Crispian Steele-Perkins, trumpets
The Parley of Instruments
Peter Holman
Hyperion CDA 66255
Track 38 - 43
Demachy: from Pieces de Viole
Suite in D major: Prelude and Allemande
Jonathan Dunford, bass viol
Adda 581256 tracks 8 and 9
Lully: Roland - Chaconne et Choeur (Act 3)
Les Talens Lyriques
Christophe Rousset
CD 2 track 20.
Last on