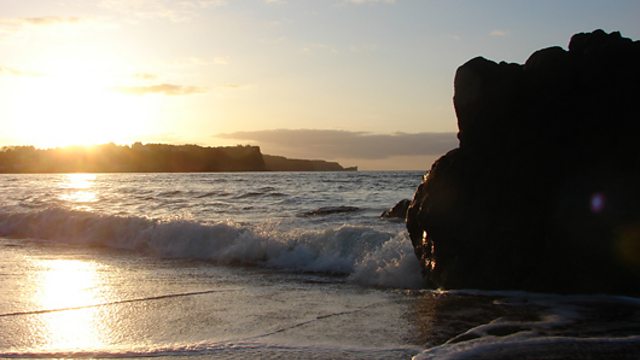 Programme 14
Jackie opens the Kist to find a poem 'Gannaway Burn' by Alexander McKenzie, the Bard of Dunover who died in 1826. It's read by Willie Cromie and appears on a CD called 'Poems in the Braid Tongue of the Ards'.
Alister McReynolds is a Fellow of the Institute of Ulster-Scots Studies at Magee College. He tells us about the Ulster-Scots diaspora in Maine, USA - specifically a whole community in Brunswick.
The 'Young Yins' of the Ulster-Scots Folk Orchestra perform 'Tha Greba Lasses' from the album 'Mair Folk'; and then we have a tale of hardship and bird-hunting on the Ards Peninsula in times past, told by Will McAvoy and recorded by the Ulster-Scots Language Society.
The Hounds of Ulster have put out a new CD called 'Flax, Flower and Thistle' and we hear 'The Killycrankie Selection' before heading up to Ballymoney for news of Fuse FM which has just gone on air in the town. Jackie chats to David Gordon, Project Co-Ordinator at the Ulster-Scots Agency; Gary Blair who is co-ordinating the Ballymoney project; and Anne Smith who is promoting the local musical talent. The station welcomes texts on 079 3600 7888 or emails to fusefm@yahoo.co.uk and tune into 106.2 FM.
Last on