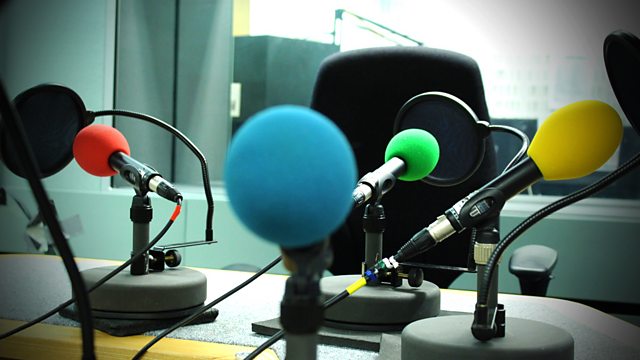 03/12/2007
From 1997 to 2000, JAMES RUBIN served as Assistant Secretary of State for Public Affairs, Chief Spokesman for the State Department and senior policy adviser to Secretary of State Madeleine K Albright. Now, after seven years in the UK, he is about to return to the US. During his time here he has been considering how America's image abroad has been affected by the war in Iraq. On Start The Week he discusses how European attitudes towards American foreign policy have changed, the loss of American prestige in recent years, and what a Democrat foreign policy would mean for the transatlantic partnership. James Rubin is delivering a lecture, America and Europe: From 9/11 to the 2008 Presidential Election, on Tuesday 4 December at Chatham House in London.
Pakistan is facing political upheaval and uncertainty as General Musharraf sets his army uniform aside and promises to lift the state of emergency later this month. Is this enough to bring his main rivals Benazir Bhutto and Nawaz Sharif back to the table? Will they take part in the elections scheduled for January? If not, will further violence follow? ANATOL LIEVEN is Chair of International Relations and Terrorism Studies at King's College London and worked as a correspondent for The Times newspaper in Pakistan and Afghanistan in the 1980s. He discusses the prospects for democracy in Pakistan. Anatol's lecture, How Pakistan Works, is on Wednesday 5 December at Chatham House, London.
As the writer of novels about Africa, including The Last King of Scotland, GILES FODEN is intrigued by the work of Joseph Conrad. On the 150th anniversary of Conrad's birth, Foden argues that Conrad's multiple-perspective approach in his fiction and his belief in a cultural multiplicity makes him a writer who's very relevant today. Giles Foden is taking part in a discussion called The Secret Agent: Conrad, London and Contemporary Fiction on Thursday 6 December at the National Portrait Gallery.
Politicians fret over their legacy as they step down from office. We worry about the judgement of the next generation as to how we've treated the planet. PROFESSOR GILLIAN BEER argues that posterity may be about how we are regarded in the future, but it is a living force in the present. And, she asks, why is our current preoccupation with posterity so laced with guilt? Gillian Beer is taking part in a British Academy event on 3 December, Posterity: Present concerns with the future.
Last on