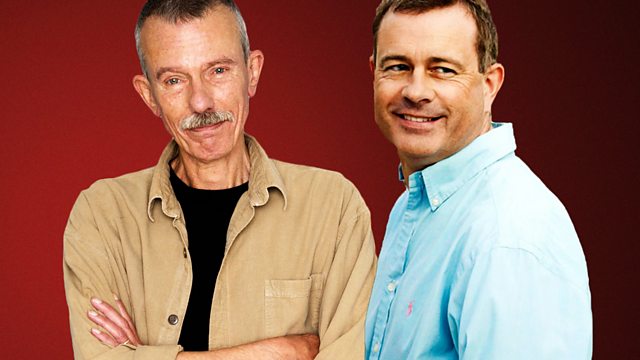 25/11/2007
Iain looks back on Thanksgiving.
Gottschalk: The Banjo, Grotesque Fantasie
Noel Lee (piano)
Erato 4509943572
Grofé: Cloudburst (Grand Canyon Suite)
Detroit Symphony Orchestra
Antal Dorati (conductor)
Decca 4307122
Ives: A Symphony (New England Holidays 'Thanksgiving')
Baltimore Symphony Orchestra
David Zinman (conductor)
Keith Jarrett: Shenendoah; The melody at night with you
Alan Hovhaness: And God Created Great Whales
Seattle Symphony
Gerard Schwarz (conductor)
Delos DE3157
Scott Joplin: The Non-Pareil
Gioncanni De Chiaro (piano)
Centaur CRC2408
Busoni: Indian Diary
Jeni Slotchiver (piano)
Centaur CRC2438
Copland: Appalachian Spring
Orpheus Chamber Orchestra
DG 4273352
Arr. Boatner: Trampin'
Marian Anderson (contralto)
Lawrence Brown (piano)
ASV CDAJA5262
Art Tatum: Hallelujah
Black Lion
BLCD 760143
Messiaen: Bryce Canyon and the red orange rocks; Des Canyons aux Etoiles
Schoenberg Ensemble
Reinbert de Leeuw (conductor)
Auvidis MO782142
Frank Underwood: Real men don't eat quiche
Richard Rodney Bennett (piano/vocals)
ODE CDODE1292.
Last on