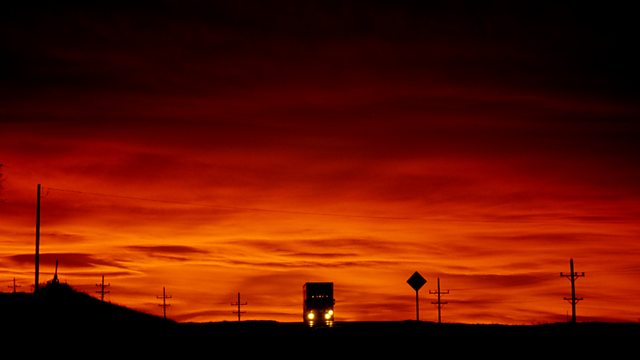 Through the Night
With Jonathan Swain.
5.00am
Mozart, Wolfgang Amadeus (1756-1791): Overture (La clemenza di Tito)
Bergen Philharmonic Orchestra
Sebastian Weigle (conductor)
5.05am
Debussy, Claude (1862-1918), arr. Kocsis: Mazurka
Anita Szabo (flute)
Bela Horvath (oboe)
Zsolt Szatmari (clarinet)
Gyorgy Salamon (bass clarinet)
Pal Bokor (bassoon)
Tamas Zempleni (horn)
5.09am
Szymanowski, Karol (1882-1937): Veni Creator
Elzbieta Szmytka (soprano)
Choeur de Radio France
Francois Polgar (choirmaster)
Orchestre National de France
Hans Graf (direction)
5.20am
Scarlatti, Domenico (1685-1757): Sonata in C
Jos Van Immerseel (organ)
5.25am
Part, Arvo (b.1935): Fratres for cello and piano
Petr Nouzovsky (cello)
Yukie Ichimura (piano)
5.38am
Strauss, Richard (1864-1949): Meinem Kinde, Op 37 No 3
Edith Wiens (soprano)
Rudolf Jansen (piano)
5.40am
Trad (Swiss), arr. Corsin Tuor: Tutta nanna tgu
Brassband Bürgermusik Luzern
Corsin Tuor (director)
5.44am
Contant, Alexis (1858-1918): Overture (Les Deux Âmes)
Edmonton Symphony Orchestra
Uri Mayer (conductor)
5.53am
Telemann, Georg Philipp (1681-1767): Deus judicium tuum regi da
Veronika Winter, Andrea Stenzel (sopranos)
Patrick von Goethem (alto)
Markus Schäfer (tenor)
Ekkehard Abele (bass)
Rheinische Kantorei
Das Kleine Konzert
Hermann Max (conductor)
6.14am
Reicha, Antonin (1770-1836): Symphony in E flat (A grande orchestre)
Capella Coloniensis
Hans-Martin Linde (director)
6.40am
Scriabin, Alexander (1872-1915): Nocturne for the Left Hand
Anatol Ugorski (piano)
6.47am
Vivaldi, Antonio (1678-1741): Concerto in C for sopranino recorder
Michael Schneider (recorder)
Camerata Köln
6.56am
Trad Swedish: Folk Melody
Young Danish String Quartet.
Last on